In emergency situations, disseminating critical information to the public at the right time can be the difference between life and death.
When the COVID-19 pandemic began sweeping the U.S. earlier this year, the clock was ticking for cities to arm communities with information that could prevent the spread of the coronavirus. With 44% of limited-English speakers reporting low health literacy (versus 13% of their English-speaking counterparts), effectively communicating details surrounding the rapidly changing landscape of the pandemic meant not leaving this large segment of the population in the dark.

About 9.6% of the population in Philadelphia is considered to be limited-English proficient (LEP). As the threat of the pandemic grew, the City of Philadelphia turned to GLOBO for help in communicating with the multilingual community.
People with limited English proficiency are less likely to receive adequate health information, which ultimately leads to disparities. History shows that this population is also inclined to be disproportionately affected by sudden outbreaks, with one emergency room study finding that nearly 50% of limited-English speakers who needed interpretation services failed to receive them. Ensuring these vulnerable populations are able to receive adequate health information can be life-saving.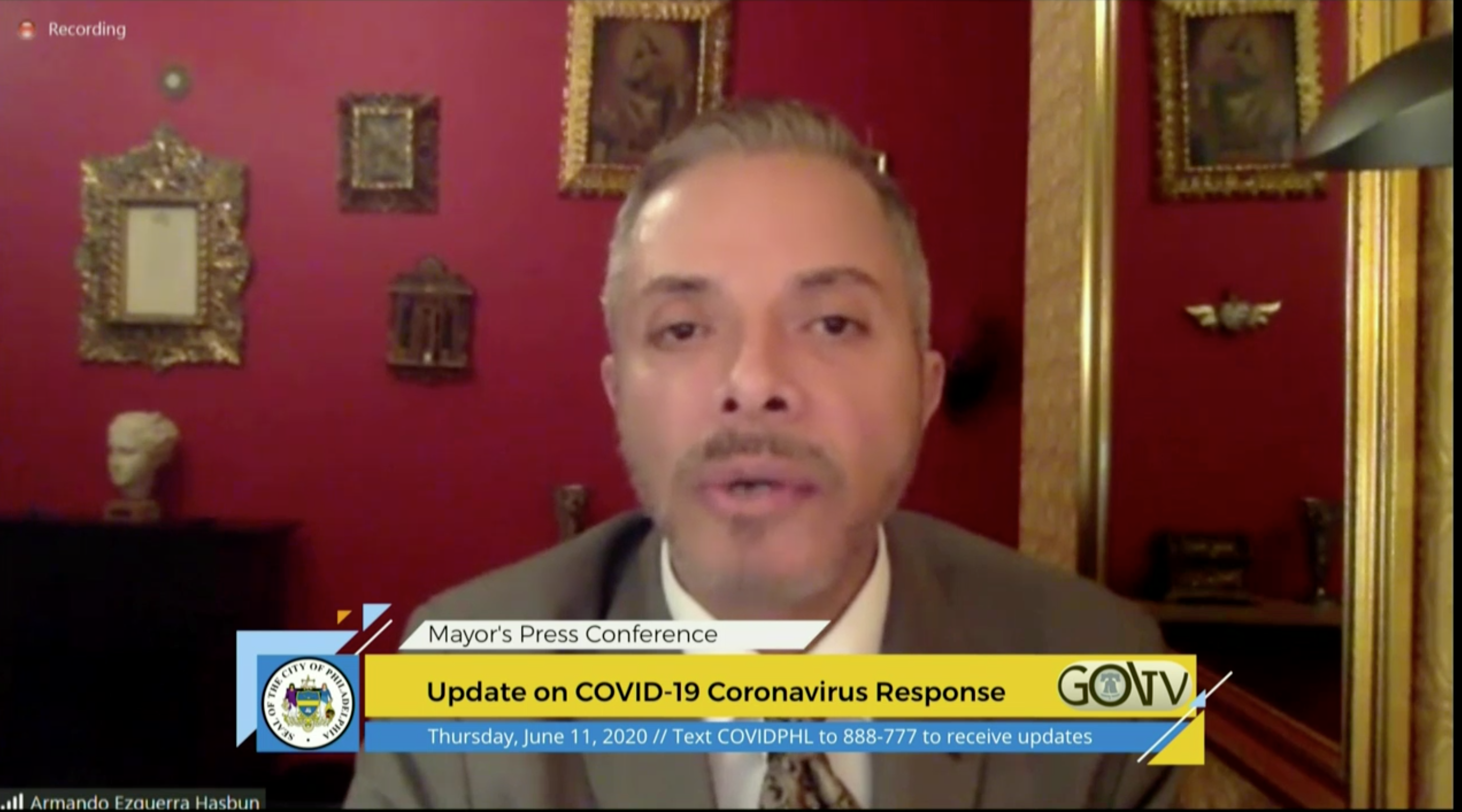 Armando Hasbun provides simultaneous interpreting during one of Mayor Kenney's press conferences.
GLOBO interpreter Armando Hasbun provided simultaneous interpreting for daily press briefings conducted by Philadelphia Mayor Jim Kenney. Additionally, GLOBO helped to provide video interpretation for conversations with Chinese and Vietnamese business owners, quick-turnaround translation for blog posts, official decrees, cell phone applications designating COVID-19 testing sites, and content for the City of Philadelphia's website.
If you're interested in learning more about how GLOBO supports organizations in communicating with the limited-English speaking population, get in touch with us today.
---
About GLOBO
GLOBO is a B2B provider of translation technology and services, giving organizations the ability to communicate in any language, 24/7 through one simple platform. GLOBO also offers real-time data, analytics and insights to help our users achieve greater understanding of their linguistically diverse customer bases.
GLOBO's full range of omni-channel services include on-demand telephone interpreting, video remote interpreting and email & chat translation, as well as project-based marketing transcreation, text translation, localization and on-site interpreting.
For more information on GLOBO, contact Ed Regan, Director of Sales, at ed@helloglobo.com For online information, visit our website at helloglobo.com.
Become a fan of GLOBO on Facebook, follow us on Twitter, LinkedIn and Instagram.