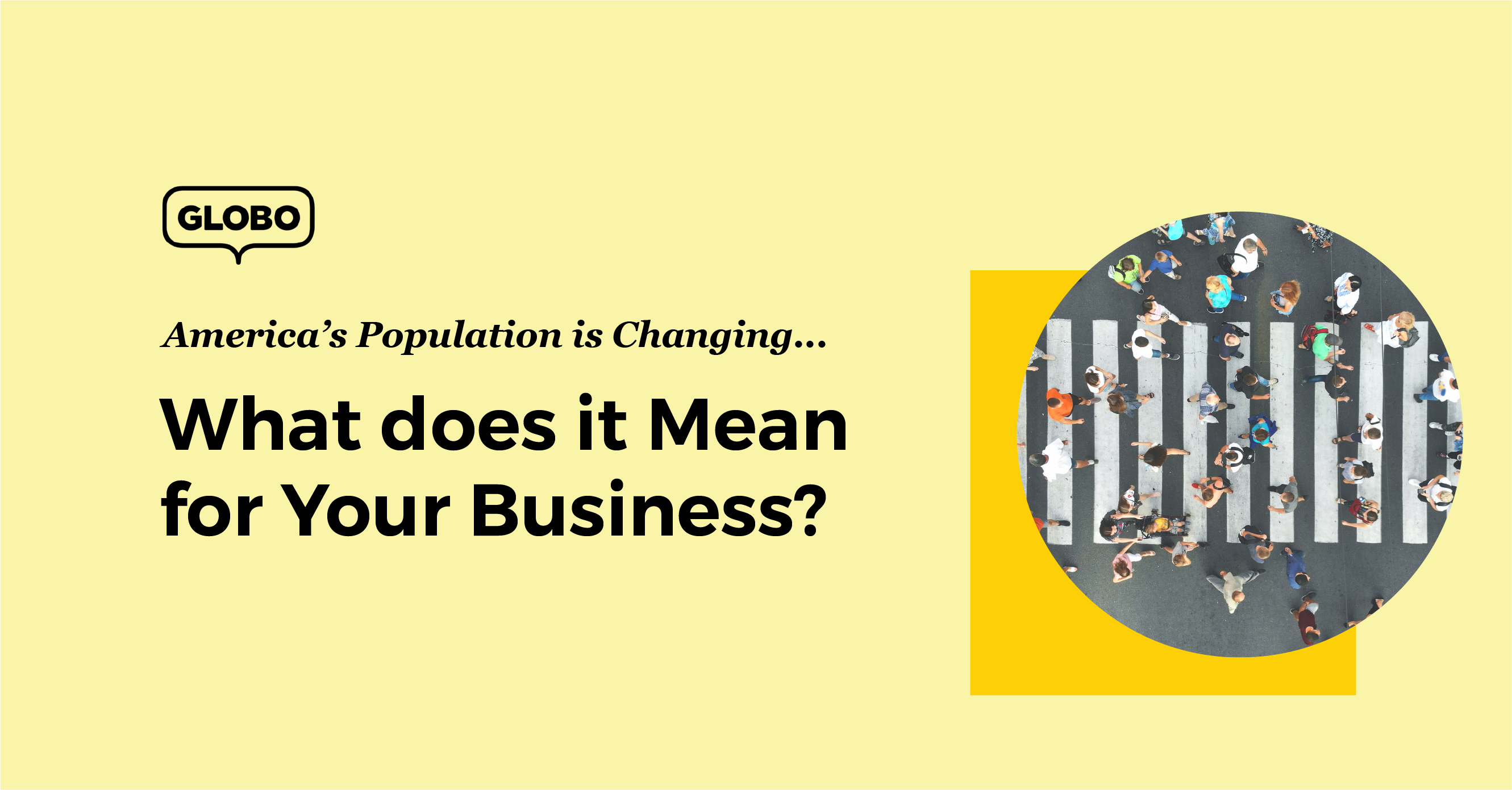 Multicultural consumers are the fastest-growing segment of the U.S. population, increasing by 2.3 million per year.
Of the approximately 67.3 million Americans speaking a language other than English at home, 25.6 million are limited-English proficient, or speak English "less than very well." Ensuring your services are accessible to this growing market begs the question: do potential customers have access to your services in their preferred language?
Integrating language services into your organization's operations can ensure equal access to services and offerings for the limited-English speaking population, as well as raise your bottom line. Here's how you can ensure your business is equipped to help all customers at every touchpoint, in any language.
It's 2020. Customers deserve a great experience (no matter what language they speak).
Providing a great customer experience starts with providing equitable language access to your services and offerings. When you remove communication barriers, you can provide quality customer experiences and build brand loyalty. Equip your organization with the right tools to serve the limited-English speaking population and offer better experiences (for everyone). Whether you reach your customers by phone, video, email or chat, investing in interpreting and translation support allows your organization to operate inclusively and improve customer experiences.
Better experiences boost your bottom line.
Reaching your target audience in a language they understand will increase accessibility and make your organization stand out. A language solution that provides interpreting and translation services leads to better customer experiences, increasing satisfaction and customer retention. Not only may utilizing language services increase sales among your current customer base, but it can also enable you to reach new customers in untapped markets. Providing language solutions to limited-English speakers can engage a broader audience and boost your bottom line.
If you're missing language services, you're missing out on an entire segment of opportunities.
If you're ready to grow your business and provide exceptional customer support, investing in language services will lead to new opportunities. By translating your website and marketing campaigns and offering translation during customer interactions, you're able to reach an entirely new segment of potential customers. Engaging with potential customers in a language they understand fully is going to provide them with the best possible experience.
Comprehensive language services can also provide fresh insights and customer data, both about your customers and the strengths and weaknesses of your current services. Learning more about your customers and finding out precisely what they need can lead your organization in new directions to provide better services and better experiences (for everyone). Through equitable access to all services and offerings, you'll discover new opportunities for growth.
America's changing population presents an opportunity for your business to change for the better.
By increasing equitable language access to services and offerings, your organization can improve customer experiences across their entire journey.
GLOBO offers an innovative, comprehensive language solution that can meet your needs at every touchpoint, including telephone interpreting, video interpreting, on-demand translation, document translation, and on-site interpreting.
Make your business accessible to everyone, no matter what language they speak.
At GLOBO, we're creating a future where everyone can access excellent services and have quality experiences. Get in touch to learn how GLOBO can help your business or organization increase access.