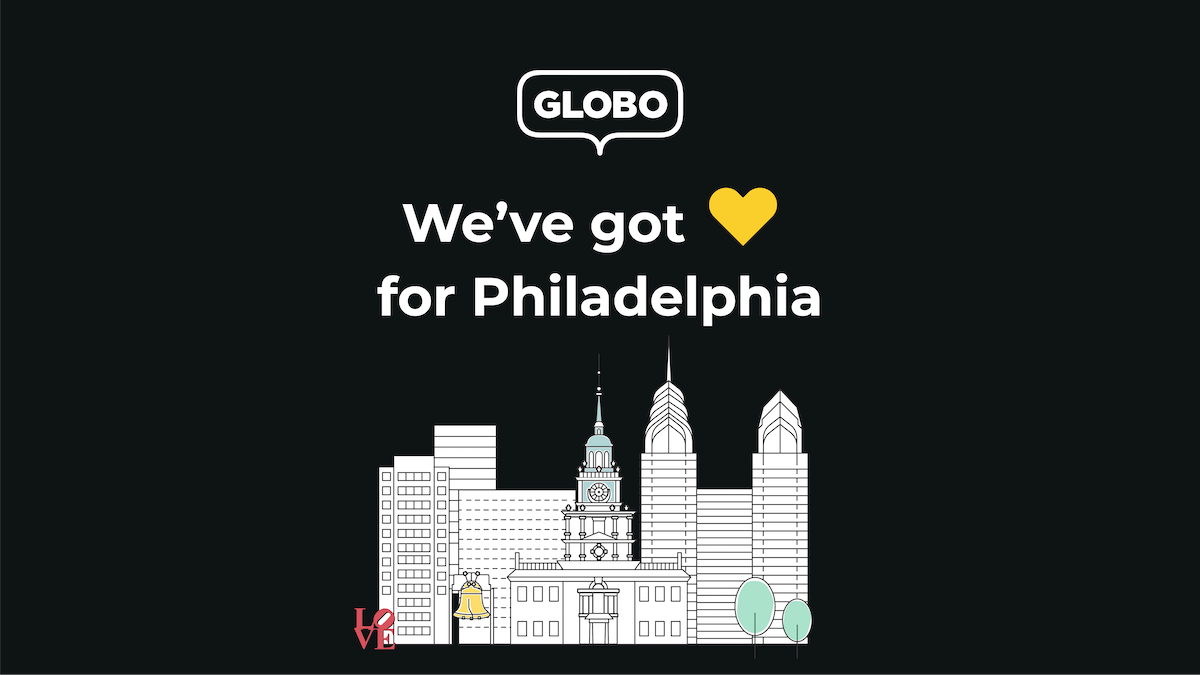 At GLOBO, we're proud to be headquartered in Philadelphia.
It's no coincidence that GLOBO's CEO & Founder Gene Schriver set up shop here some 10+ years ago. A thriving hub for technology and innovation, Philadelphia is a city ripe with opportunities -- the Philadelphia Citizen's Ideas We Should Steal Festival™ taking place this month showcases we're clearly not the only ones who think so.
As the birthplace of American democracy, Philadelphians possess grit and a sense of determination. We're home to some of the best educational institutions, health systems, museums, and sports teams in the world. Our cheesesteaks ('wit' or 'witout') are second to none and we've been dubbed the unofficial mural capital of the world. But if we had to choose what it is that we love most about the city, our answer would be fairly simple:
Philadelphians, of course.
As the fifth largest city in the U.S. (and second largest on the East Coast) Philadelphia is a melting pot of cultures and ideas.
The glue that holds the city together, Philadelphians are a notoriously passionate group. With a diversity index of 65.6%, Philadelphia is comprised of dreamers and innovators with unmatched creativity, a knack for problem-solving, and a spirit of entrepreneurialism. Partnered with a deep sense of pride in community and a commitment to make the world a better place, there's no cap to what can be accomplished when Philadelphians work together.
Here's what GLOBO employees had to say: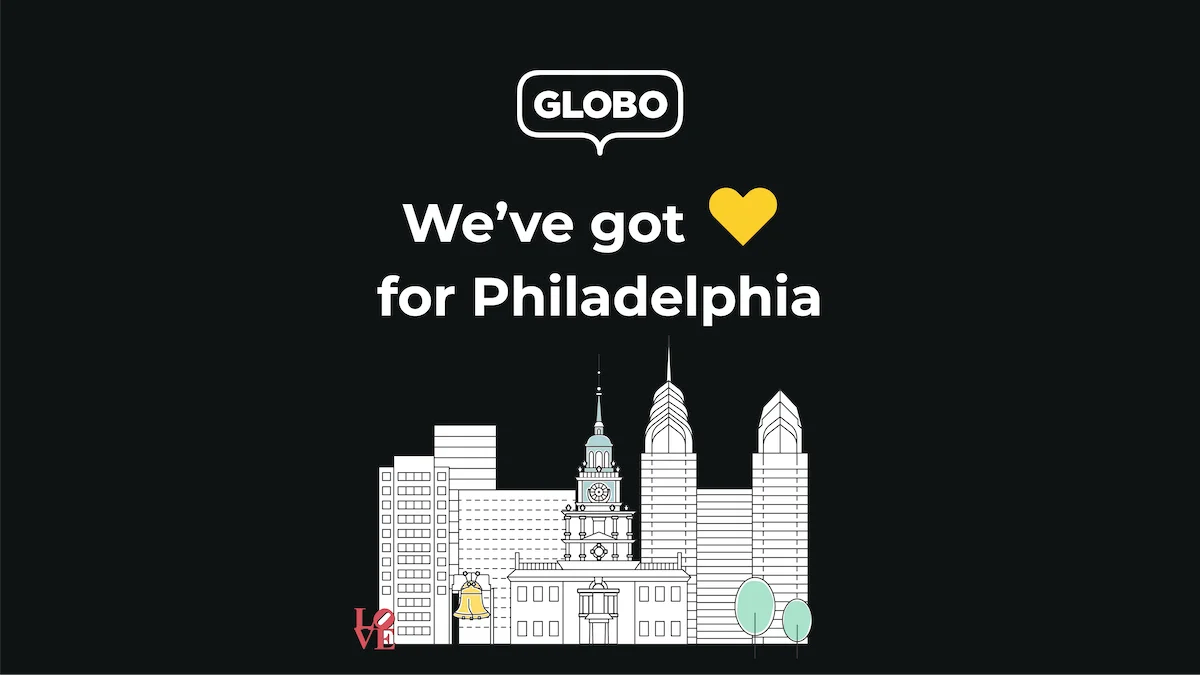 In the last ten years, we've worked to positively disrupt and innovate the language services industry driven by technology and our mission: helping people communicate when it matters most.
Looking toward the future (and the next ten years), we're thrilled to call Philadelphia our home base.
---
About GLOBO
GLOBO is a B2B provider of translation technology and services, giving organizations the ability to communicate in any language, 24/7 through one simple platform. GLOBO also offers real-time data, analytics and insights to help our users achieve greater understanding of their linguistically diverse customer bases.
GLOBO's full range of omni-channel services include on-demand telephone interpreting, video remote interpreting and email & chat translation, as well as project-based marketing transcreation, text translation, localization and on-site interpreting.
GLOBO is currently a sponsor for the Philadlephia Citizen's Idea We Should Steal Festival™.
About The Ideas We Should Steal Festival
The Philadelphia Citizen is the only non-profit, non-partisan media organization that combines solutions-oriented journalism with specific calls for civic action and thoughtful programming aimed at moving the Philadelphia region forward.
The Ideas We Should Steal Festival™, the Citizen's signature annual event, is Philadelphia's premier gathering for changemakers and national thought leaders. The goal for this year's event is to raise funds for the Philadelphia Citizen's Campaign to Relieve Philly's Medical Debt.