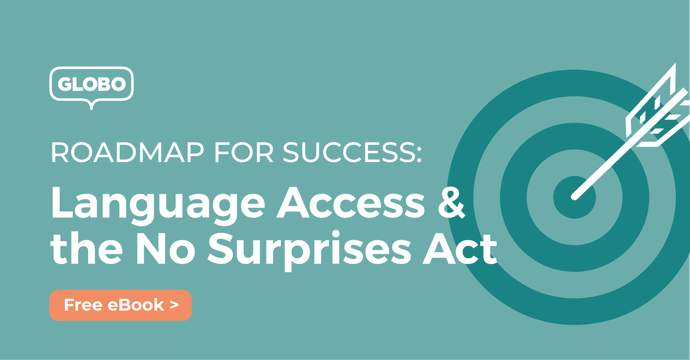 In July 2021, the U.S. Department of Health and Human Services (HHS) announced the No Surprises Act, banning surprise billing for all emergency and non-emergency care.
Healthcare costs in the U.S. are significantly higher than in any other similarly developed country. For many patients, that means a lot of anxiety and worry about costs after receiving care, especially following a medical emergency. Even with health insurance, people worry about whether insurance will fully cover their treatment.
Millions of people have faced the frustrations of navigating a complicated system only to later receive a surprise medical bill in the mail. Because of this, the No Surprises Act will ban surprise medical billing for patients in a wide range of circumstances, leaving much of the impetus on healthcare and insurance providers to properly and effectively communicate the costs of care.
Complying with the No Surprises Act is something you can easily prepare for. Below, we've outlined key points of the act.
For a closer look at the act and how you can ensure compliance with its' language access requirements, download our eBook: Roadmap for Success: Language Access & the No Surprises Act.
What the Act Means for Your Organization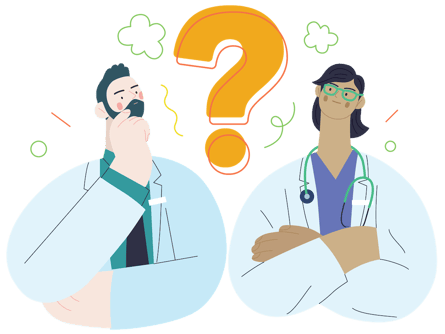 It's important to understand the full scope of the new rule and the prohibition on the practice of balance billing. All facilities must provide patients with emergency care (under EMTALA) and cannot send a bill to patients for any treatment or services to stabilize their condition in an emergency situation, even if the emergency department is out of the patient's insurance network.
For a hospital or other care provider to be able to engage in balance billing, they must first:
Determine if the patient can safely transfer to an in-network facility with non-emergency medication transportation or non-medical transportation and offer to let them transfer.

Notify any patient about the potential for balance billing of any additional (out-of-network) costs if their insurance is unlikely to cover their treatment.

The patient must be able to understand and consent to the notice.

The provider or facility must be able to show that they satisfied any additional state laws or requirements related to balance billing notifications or regulations.
The rule also prohibits insurance companies from denying certain coverages after emergency treatment because they deem it to not be a "covered emergency" when they see the final diagnosis codes.
Where Does Language Access Come In?
Language access plays an integral part in the new rule, and healthcare providers and insurance payers must understand how it applies to consent and billing situations. For a facility or provider to engage in balance billing, they must notify the patient about the potential for balance billing — within 72 hours of the service being provided — and the patient must be able to understand in order to consent to it. That means providing materials in the patient's preferred language.
Providers or hospital facilities should take measures to ensure their current language access plan is able to meet the criteria of the act. This includes providing taglines in your state's top 15 languages and providing translated documents related to consent.*
*For more information on language access and the No Surprises Act, download the eBook: Roadmap for Success: Language Access & the No Surprises Act.
Benefits of Compliance
Complying with the new rule will protect your organization from hefty penalties, which could cost up to $10,000 per violation.
Additionally, studies show that patients who openly discuss costs with providers have more trust and a stronger relationship with their care providers. In-language patient-centered communication helps your patients understand what their care will cost, and will protect them from receiving unexpected bills — all of which lead to better provider-patient relations.
The Catalyst: Balance Billing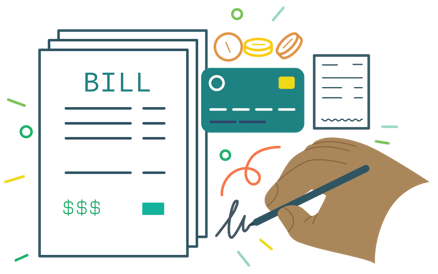 A hospital or doctor bills your insurance after you get care. But some patients still get a surprise bill for out-of-network care or services that aren't covered on their plan. This is called "balance billing."
While it could happen in almost any care situation, balance billing is most common for:
Emergency care:

A patient arrives at an emergency department in need of urgent medical care, only to find out later that the hospital is out of network.

Medical transport:

A patient is transported to the hospital by ambulance, air ambulance, or other medical transport that is not covered by their insurance.

Hospital/provider contracts:

A patient gets care in a hospital that is in-network, but some of the providers are not. After surgery or a routine appointment, they may get a bill from an anesthesiologist, radiologist, pathologist, or hospitalist that is out of network.
Balance billing usually comes as a surprise to patients. They get stuck with a bill that could be hundreds or even thousands of dollars. Some states have outlawed balance billing already, and it's illegal for providers to send a balance bill to a Medicare or Medicaid patient. With the new rule in place, patients will be better protected from the volatile nature of surprise medical bills.

Ready to prepare?
Learn how to set your department and organization up for success; download the eBook, Roadmap for Success: Language Support & the No Surprises Act to see how you can prepare to comply with the new rule.

Additional Resources:
No Legal Advice and Disclaimer to Accuracy of Information
The information in this webpage is for informational purposes only, and is not legal advice, regulatory advice, and/or a substitute for legal and/or other expert counsel. The information on this page is not guaranteed to be correct, complete or most current, and should not be relied upon as such. Nothing on this page should be used as a substitute for the advice of competent legal counsel.