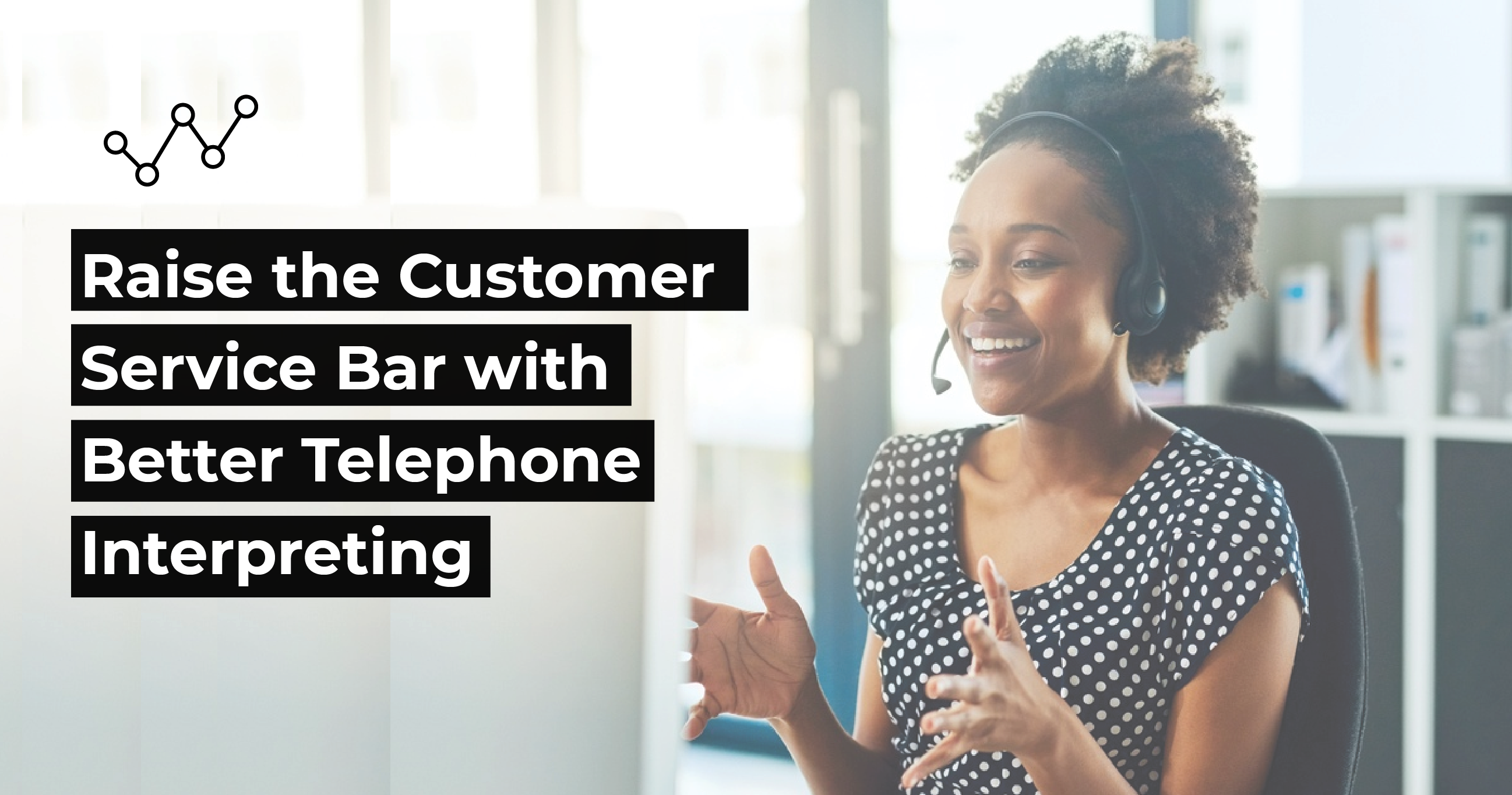 No one dials customer service just for a chat—policyholders calling your customer support representatives have urgent needs or want a status update on a claim. As the public face of your health insurance company, reps must be patient but thorough as they read, digest and relay crucial details about a policy or claim.
Now, imagine picking up the phone as a limited-English speaker and being unsure if you'll be able to communicate with your health insurance company. That's the unfortunate reality for millions of Americans who speak English less than "very well."
From coast to coast, the growing population of limited-English speakers are demanding telephone interpreting services. But not all language services providers offer the support needed –– fast connect times to a qualified telephone interpreter who can clearly explain a complex claim riddled with medical terminology.
If you're looking to boost your customer support, and offer better telephone interpreting services, your health insurance company should weigh three considerations when partnering with a professional language services provider.
1. Don't Let "Certified" Run the Show
In the language services industry, "certified" holds multiple meanings. Some certifications apply only to specific industries and languages. Others are nationally recognized, such as the Certified Medical Interpreter certification, and carry more weight than other designations.
Rather than fixating on interpreter certifications, shift your focus to interpreter experience. A linguist qualified to handle your calls should have at least two years of professional telephone interpreting experience.
Since medical and insurance lexicons are languages in their own right, qualified interpreters must be fluent in not just the spoken language, but also in medical and insurance terminology. Having access to qualified telephone interpreters ensures your company can communicate well with limited-English policyholders, and aids in compliance with federal regulations surrounding access to language support.
2. Focus on Experience, Quality and Data
A language services provider must have a rigorous system that upholds quality service. Here's what professional telephone interpreting looks like:
The experience is sound: The language services provider employs telephone interpreters who have at least two years of professional experience.
The skills are specific: Interpreters who work with the health insurance industry understand and can articulate medical and insurance terminology.
The quality is consistent: The language services provider is ISO 9001:2015 certified, which means they have a heavy focus on the quality of their services.
The data is transparent: The provider makes all of your telephone interpreting data (service levels, usage levels) accessible, which enables you to quantify, in real time, how your policyholders are being supported.
3. The Need for Language Support Isn't Going Away
The Limited English Proficient population is growing faster than any other group in the country. Your company can't, and shouldn't, ignore this growing population, whether it's the half a million limited-English-proficiency population in California that speaks Chinese, or the Portuguese speakers in New Jersey (approximately 42,000 residents).
Federal regulations codified last year are likely to be preserved, too, even though the fate of the Affordable Care Act (ACA) is unknown. Section 1557 of the ACA expands language assistance for individuals classified as Limited English Proficient, and these new rules align with the value-based healthcare model that's guiding many medical decisions today. Value-based care is here to stay, and so is the need for accessible language services.
Empower Your Policyholders With Better Language Support
Policyholders supported by their health insurance provider "feel empowered to manage and improve their health," and are more likely to interact with online or mobile wellness tools. They're also willing to purchase additional services from their health insurance provider.
That's not always the case for the limited-English speakers with "lower patient satisfaction and poorer health education about their long-term needs and prognosis." These individuals may not completely understand their medical conditions, and often have difficulty making medical-related decisions.
Health insurance companies can do better. Increasing access to quality language services is a critical component of supporting limited-English speakers -- and an easy way to raise the level of support offered by your organization is through partnering with a language services provider. The right language service platform adds value to your customer service experience, offers insightful language services data, only employs qualified linguists and ensures telephone interpreting quality is consistent.
Curious about the other qualities a language services provider should be equipped with? Download our checklist to learn them all.