Last week, GLOBO was joined by Dr. Christina Cordero of the Joint Commission to discuss how health systems can navigate patient-centered communication standards during the shift toward virtual care.
While the ways in which patients access care has seen a dramatic shift, those efforts aren't always equitable. As the healthcare industry rushed to improve virtual care options, many solutions have not been designed with the limited-English proficient (LEP) population in mind. As the world adapts to the "new normal," it's critical for us to create experiences that don't leave the 25 million Americans considered to be LEP in the dark.

"In the past few months, we've seen massive changes in the way that patients access care in our country. Unfortunately, these changes haven't always been equitable or patient-centered."

- Gene Schriver, Founder & CEO of GLOBO
Dr. Christina Cordero developed the patient-centered communication standards and the Joint Commission monograph Advancing Effective Communication, Cultural Competence, and Patient- and Family-Centered Care: A Roadmap for Hospitals. She is the expert in the Joint Commission's Patient-Centered care standards and extended her expertise in this talk.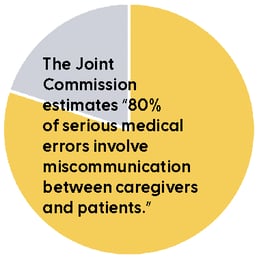 In the webinar, we discuss:
Patient-centered communication standards in the changing healthcare landscape
How access to language support can improve the patient experience and aid in better outcomes
How we at GLOBO are thinking about Patient-Centered Care and how we build technology solutions for some of these challenges
Want to learn more? Watch the webinar in its entirety here.
About Dr. Cordero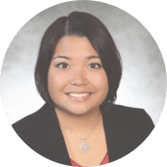 Christina Cordero is a Project Director in the Department of Standards and Survey Methods Division of Healthcare Quality Evaluation at The Joint Commission.
Dr. Cordero is focused on standards development projects for the hospital and laboratory accreditation programs. She developed the patient-centered communications standards and The Joint Commission monograph Advancing Effective Communication, Cultural Competence, and Patient- and Family-Centered Care: A Roadmap for Hospitals. Dr. Cordero has also provided research and technical support to The Joint Commission's Hospitals, Language, and Culture: A Snapshot of the Nation study, and she is a contributing author of One Size Does Not Fit All: Meeting the Health Care Needs of Diverse Populations.
Prior to joining The Joint Commission, Dr. Cordero conducted basic science and public health research at Northwestern University's Feinberg School of Medicine.
Dr. Cordero earned her Doctor of Philosophy in Immunology and Microbial Pathogenesis, and her Master of Public Health degrees from Northwestern University in Chicago, IL.
---
About GLOBO
GLOBO is a B2B provider of translation technology and services, giving organizations the ability to communicate in any language, 24/7 through one simple platform. GLOBO also offers real-time data, analytics and insights to help our users achieve greater understanding of their linguistically diverse customer bases.
GLOBO's full range of omni-channel services include on-demand telephone interpreting, video remote interpreting and email & chat translation, as well as project-based marketing transcreation, text translation, localization and on-site interpreting.
For more information on GLOBO, contact Ed Regan, Director of Sales, at ed@helloglobo.com For online information, visit our website at helloglobo.com.
Become a fan of GLOBO on Facebook, follow us on Twitter, LinkedIn and Instagram.