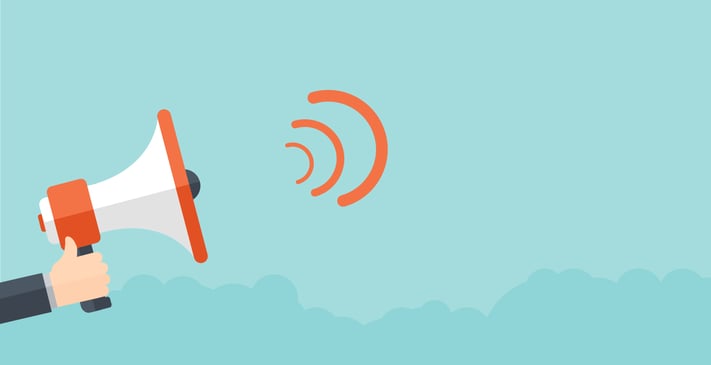 As the fate of the Affordable Care Act (ACA) is debated in Washington, D.C., health insurance providers across the country are laying new foundations built for long-term, steady growth.
In this two-part series, we're detailing how health insurance companies can maintain profitability by employing professional language services. In our last blog post, we focused on how health insurance companies can leverage real-time language services data and high-quality translation and interpreting support to streamline market research costs and strengthen customer retention. In this post, we'll examine how health insurance companies can employ language services to broaden their customer bases and improve outreach to Limited English Proficient (LEP) policyholders.

PART TWO: Leverage language services to broaden customer bases and improve outreach.
Your backyard is filled with new business opportunities
With the increasing diversity of the U.S. population, there's no doubt your organization operates in an area where a sizable population of Limited English Proficient speakers live.
Just think about New York City: about half of all New Yorkers speak a language other than English at home, and more than 200 languages are spoken in the Big Apple, alone. Even when you look beyond the city limits, nearly 15% of New York state is considered Limited English Proficient, meaning they have a limited ability to read, speak, write or understand English.
That being said, regardless of your service area, by catering to the needs of the Limited English Proficient population and offering high quality interpreting services, you have the potential to grow your business in a big way.
It all starts with data. Your language services provider should offer critical language services data (such as the population insights we mentioned in part 1) to help you identify the languages and cultures present in the communities that you serve. With this kind of insight, you can better tailor your outreach and support for these linguistically diverse market segments, and ultimately deliver positive experiences for both your current and prospective policyholders.
Positive experiences make your organization sticky--happy customers don't shop around for new policies. Retaining these loyal policyholders can uncover opportunities for new business.
Imagine one of your limited-English-proficient policyholders, a native Russian speaker, has questions about her insurance statement. Because you've partnered with a language services provider that offers fast connect times and only works with qualified linguists, your policyholder and support representative are instantly connected to a qualified Russian interpreter who seamlessly facilitates the call.
The experienced interpreter, who is well-versed in medical and insurance terminology, ensures all statement details are clearly and accurately communicated to your Russian-speaking policyholder. As a result, your policyholder is confident in her understanding of the statement, satisfied with the overall call experience and more likely to portray your company in a positive light when discussing her experience with others.
When your policyholders have positive interactions with your company, you increase your chance of landing new business through word-of-mouth and customer referrals.
Speak your customer's language with transcreation services.
When communicating with your current and prospective policyholders, it's critical that you tailor your messaging so its culturally and linguistically appropriate for your target audience.
That's where transcreation comes into play. Transcreation is the process of recreating content in another language – changing words, images, layout, colors, currency and even brand vocabulary – to preserve the meaning, as well as creative and emotional intent, of the original message. By incorporating transcreation services into your company's customer outreach initiatives, and creating messages that resonate with your target audience, you will be able to engage with previously untouched markets.
If you're not sure where to look for these new opportunities, partnering with a language services provider that offers actionable language services data (such as population insights) can help you identify untapped non-English-speaking markets in your coverage area.
What's transcreation look like, in practice? Say an insurance company wants to develop customer outreach materials to attract new policyholders. With the insights gained from their data-forward language services provider, the insurance company identifies a large population of French Canadian speakers in one neighborhood and French Creole speakers in another.
They decide to launch outreach campaigns targeting these populations, and work with their languages services provider to ensure the messaging is tailored appropriately for these unique audiences. The outreach materials are transcreated by professional in-language copywriters and cultural experts – in both French Canadian and French Creole – to preserve the desired meaning, while adapting the messages to account for nuances in language and culture.


Grow profits by focusing on new customer outreach.
There are untapped markets within earshot that your company is probably overlooking—and there is data to prove it. By partnering with a language services provider that offers actionable data insights, high-quality interpreting services, plus transcreation services, your company is better positioned to speak to these communities and market directly to them.
Effectively communicating with non-English policyholders not only helps with your retention efforts, but also creates opportunities to attract new customers via word-of-mouth. And leveraging transcreation services further enhances your business development efforts by enabling you to tailor outreach materials for specific audiences. When you can "speak your customers language" there's a huge opportunity to generate new revenue through these untapped markets and remain profitable in today's shifting health insurance landscape.


Tap into new markets and retain customers with language services
GLOBO's unified language management platform, GLOBO HQ™, can help you identify untapped markets, attract new customers and remain profitable in today's shifting health insurance landscape. Hit the button below to request your free GLOBO HQ demo.