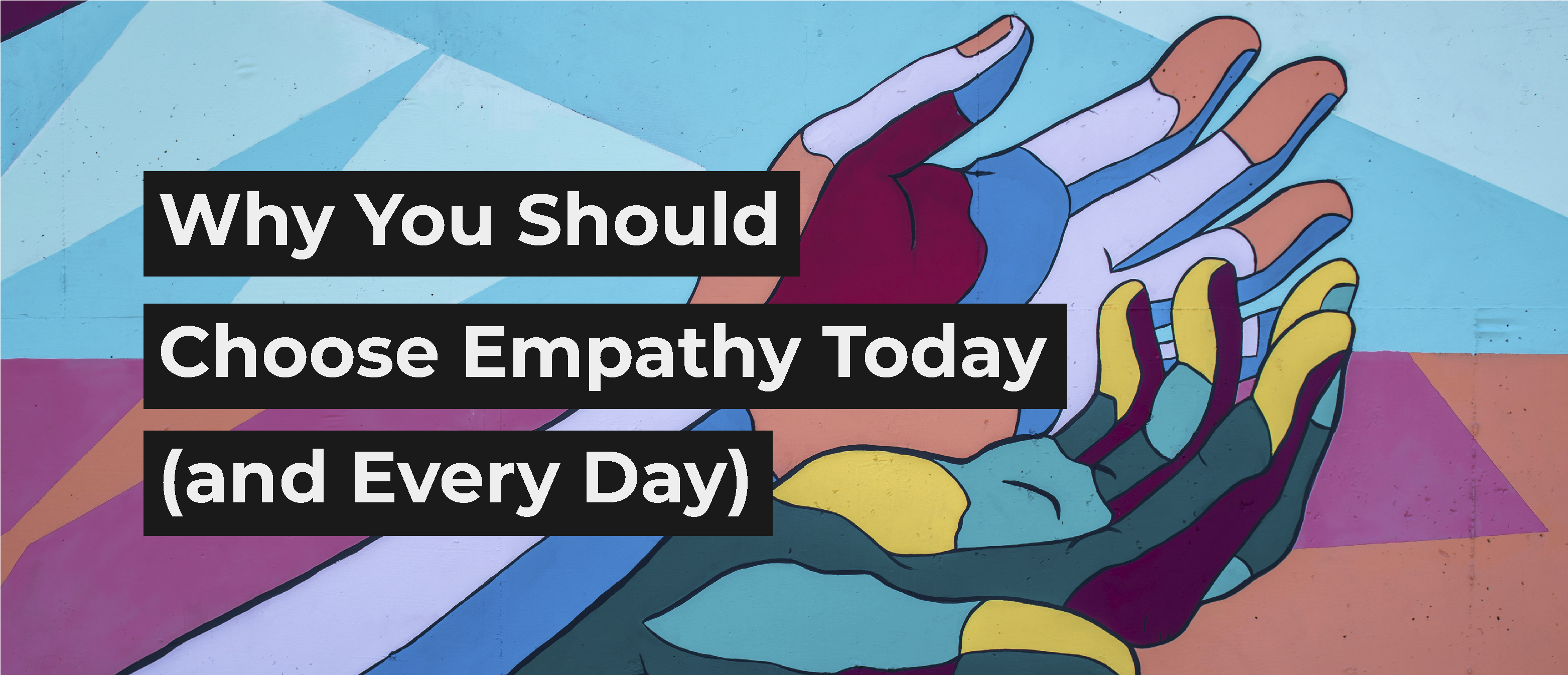 On World Kindness Day, we're reflecting on the role empathy plays at GLOBO, including the impact it has had on the lives of our customers, employees, and the limited-English speaking population.
Why Empathy?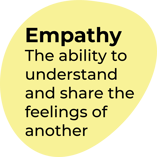 Beyond language and cultural diversity necessitating empathy in communication, the trend across industries is moving toward more personalized experiences, requiring an empathetic understanding of people and their needs. Whether you're part of a large-scale health system or a budding startup, layering empathy into the foundation of your organization can help provide greater context to the impact your work has on others.
Here are a few reasons why prioritizing empathy as a guidepost for daily operations isn't just good for the world, but for business, too.
Empathy Makes the World Better (For Everyone)
Empathy provides us with the ability to gain a deeper understanding of how others experience the world, allowing us to form more meaningful connections. Once thought to be a personality trait that couldn't be taught, studies have since disproven that idea and found that all humans are hard-wired for empathy. Not only can empathy be learned, but it's become a highly prioritized skill across industries. Notably, medical professional training now includes lessons in empathy, as empathetic medical care continues to be associated with improved patient experiences and adherence to treatment recommendations, better clinical outcomes, fewer medical errors and malpractice claims.
If people interact with your organization, product, or service in any way, there's an opportunity for empathetic experiences. An inspiring example of empathetic product design is OXO Good Grip kitchen tools, which came about when a retired cookware entrepreneur noticed his wife, who had arthritic hands, having difficulty with a vegetable peeler. He went on to design a range of cooking tools with wider, slip-resistant grips that made everyday cooking tools more accessible for everyone.
An empathetic approach to problem-solving can help to inform decisions on an array of issues, from new employee protocols to changes in the customer experience. The end result is improved outcomes across the entire organization (while making the world a better place in the process).
There's No Such Thing as "One-Size-Fits-All"
In a marked shift from productivity and efficiency standards from years past, ours is a time marked by the expectation to personalize and improve experiences for the individual. The one-size-fits-all approach simply doesn't work anymore. Making individuals' lives better in a personal way (as opposed to optimizing for the group) is the goal, and will only continue to become more apparent.
At GLOBO, we've adopted the process of design thinking — a method of creative problem solving that places an emphasis on human-centered design. Human-centered design is an empathetic approach that enables us to focus on the people we create solutions for — specifically organizations and the limited-English communities they serve — and in turn allows us to develop better services, internal processes, and ultimately, experiences.
Design thinking thought-leader IDEO cites three essential pillars to design thinking:
Empathy - Understanding the needs of those you're designing for.
Ideation - Generating a lot of ideas. Brainstorming is one technique, but there are many others.
Experimentation - Testing those ideas with prototyping.
Incorporating the design-thinking process can enable you to create meaningful, memorable experiences both internally and for your customers.
The World Is Changing — Don't Be Left Behind
As society continues to shift toward a future that prioritizes compassion, now is the time for organizations to embrace an empathetic approach to business decisions. Whether you're considering incorporating the design-thinking approach in your own organization or simply choosing to be driven by compassion in your daily interactions, we encourage you to share the valuable lessons empathy can teach so that together, we can make the world a better place.
About GLOBO
At GLOBO, we're journeying toward a future where everyone has the same experience no matter what language they speak. With GLOBO, Telephone Interpreting, Email & Chat Translation, Document Translation and more live in one place. Gain unprecedented visibility into usage and trends. Communicate in over 250 languages. Join the revolution and provide better experiences (for everyone).
Looking for a partner to increase access?