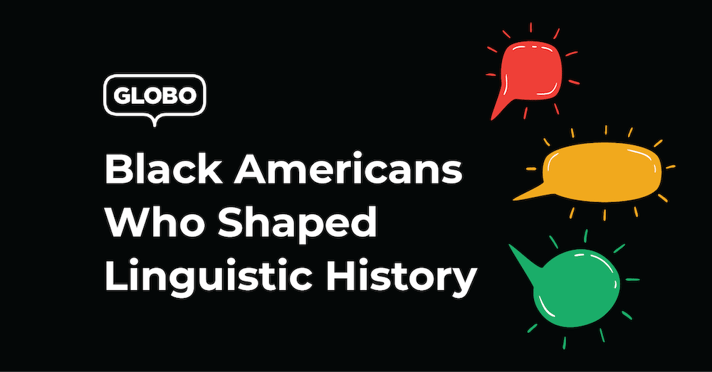 Black voices were long suppressed in academia, and even those who have published prolifically have not always gotten the recognition they deserve.
In honor of Black History Month, we're shining a light on those from the Black community who have made significant contributions to linguistic studies and advancements.
Linguists make it possible to communicate across language and cultural barriers, helping us build a common understanding. Whenever we interpret spoken conversations or translate written documents, we're building on hundreds of years of linguistics work. In many ways, linguists are our window into other cultures and ways of life, providing the vital contextual cues that make cross-cultural communication not only possible but also authentic.
Black voices were long suppressed across all fields, not just linguistics. But in a field that is literally focused on cross-cultural communication, it's vital to learn how Black voices have shaped our understanding of race, culture, and languages.
---

Lorenzo Dow Turner
(1890-1972)
Known as "the father of Gullah studies," Turner dedicated his life to the exploration of the Creole language and culture of the Gullah, a group of Black people living in coastal South Carolina and the nearby Sea Islands. He also performed extensive research on the Afro-Brazilian language and culture, and later the languages of West Africa.
Turner's work helped to shape the study of African American English, as well as the African, Creole, and Pidgin languages. His research and written papers were also instrumental in developing the field of African studies as a separate subset of the humanities and social sciences.
---
Mark Hanna Watkins
(1903-1976)
Sadly, early Black scholars have been largely ignored by history, and Watkins is no exception. He was the first Black linguist to earn a PhD with a linguistics dissertation, an exploration of the grammar of the Chichewa language of British Central Africa. Published in 1933, it was the first African grammar exploration written by an American. Even today, it remains the only full-length grammar reference for Chichewa.
Watkins's PhD was in anthropology with a linguistics specialization, and throughout his career, he maintained a multidisciplinary focus. His work focused on both language and culture, exploring wide swaths of Africa, Native America, African America, and Haiti. In 1954, Watkins founded one of the first African studies departments in the United States at Howard University. He remained as its director until his retirement in 1972.
---

John McWhorter
(1965-)
One of the biggest voices in linguistics today, McWhorter specializes in Creole languages, how language impacts race relations, and the history of language changes based on sociohistorical effects. A Philadelphia-native, McWhorter was a senior fellow at the Manhattan Institute think tank before becoming an associate professor at Columbia University, where he remains today.
McWhorter's work falls at the intersection of language, culture, and our ability to interpret each other's world view, making him a much sought-after author and media personality. His views have been seen as controversial, but are highly influential.
---
About GLOBO
At GLOBO, we're journeying toward a future where everyone has the same experience no matter what language they speak. With GLOBO, Telephone Interpreting, Video Remote Interpeting, Document Translation and more live in one place. Gain unprecedented visibility into usage and trends. Communicate in over 250 languages.
Join the revolution and provide better experiences (for everyone).