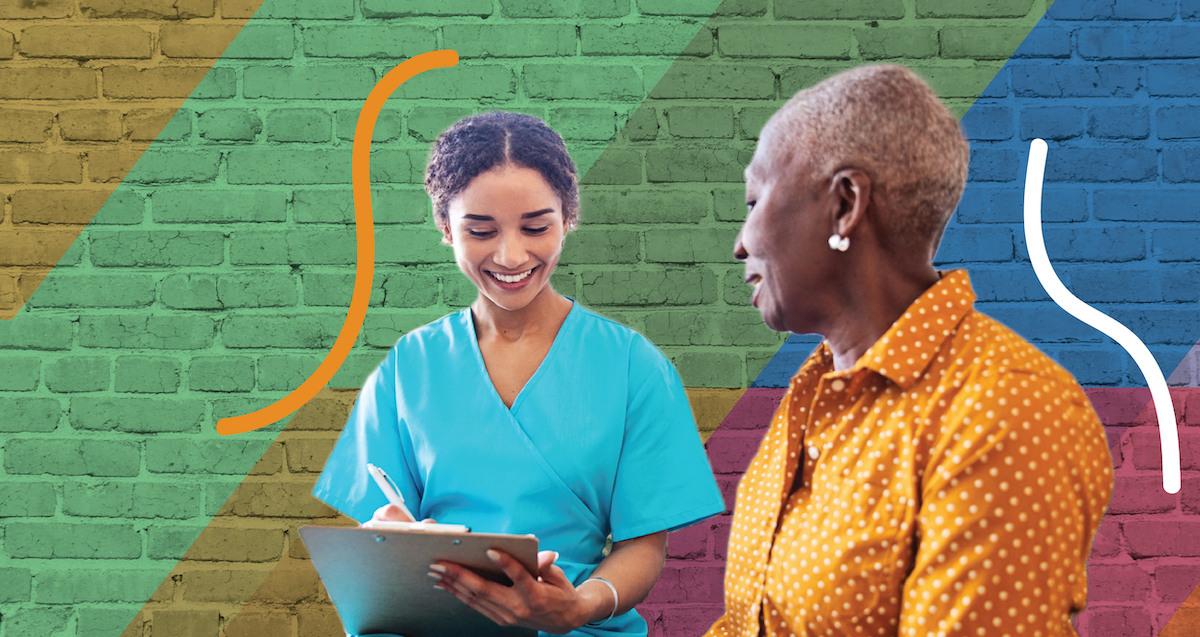 When a patient decides they need treatment from a healthcare provider, they go through several unique stages before, during, and after their care. Each stage can involve different touchpoints, processes, and required actions or steps. At every point during this journey, it's important for healthcare providers to focus on quality outcomes of care and the patient experience, especially for limited-English proficient (LEP) patients.
A valuable way to encourage this cultural competence in healthcare is to understand the LEP patient journey and when they likely need the most support. To achieve this, using a patient journey map can be especially important for healthcare providers who consistently treat LEP patients.
What is Patient Journey Mapping?
Sometimes referred to as the healthcare customer journey map, patient journey mapping is like a blueprint that shows the different stages of care a patient goes through during treatment. The map gives a clear overview of contact and communication points — from the time patients develop symptoms until after they have received treatment.
Benefits of Patient Journey Mapping
Patient journey mapping allows a healthcare provider to understand patient care in a step-by-step way and see the care plan through the lens of the patient's perspective. This generates several benefits for both patient and provider, including:
Seamless patient care:

The care provider gains a better understanding of a patient's needs, so those needs are better addressed with the right resources, technology, or otherwise

Reduced pain points:

The provider can expose pain points early so they can be targeted and even avoided in some cases

Improved patient/provider communication:

The provider can see when patient engagement is most important

Streamlined care and workflow:

The provider can eliminate uncertainties in the care plan to make sure the patient has a seamless treatment journey from start to finish

Clear staff guidance:

The provider has a clear map for staff and secondary care providers to follow so they too can offer adequate care

Continuous care improvement:

The provider can use insights from prior patient journey maps to simplify the care of other patients
Considerations for LEP Patients
LEP patients are highly vulnerable; they are more likely to experience medical errors, lower-quality care, and worse care outcomes than other patients. When you look at an LEP patient journey map, it's clear there are certain points where these patients will need more support. For example, if you have an LEP patient that will be undergoing surgery, mapping will show you that patient will need the most support:
During pre-op to understand the procedure and how to prepare and move through necessary pre-op requirements like lab testing and anesthesia assessment

During hospital admission, while signing necessary forms

Immediately before surgery to ease anxiety and move through the preoperative assessment

In recovery to understand how the procedure went and what to do upon discharge
If proper communication is missing during any of these phases of the journey, the patient may be at risk of negative health outcomes or even a negative perception of care. With a good language access plan in place that addresses each of the pain points in the LEP patient journey, the patient is less likely to experience issues.
Additionally, knowing the patient's journey and when they need the most support can be an efficient way to save on translation costs. For example, if you are using an on-demand language support platform, you will know precisely when you will need those services, so you are less likely to waste time or resources.
Stages of the Patient Journey
The stages of the patient journey can be slightly different depending on the depth of examination. However, there will usually be specific phases in the patient's care journey that are marked by different actions.
1. Symptoms Awareness
The patient is spurred to look for care due to symptoms they experience or a specific health event. During this stage, the patient will likely conduct a bit of research to determine if they need treatment and who could provide that treatment.
2. Initial Contact and Diagnosis
The patient reaches out for initial contact. This could be placing a call to a provider, sending an email, or even stopping by the office in person to see about an appointment.
3. Treatment
The patient is seen by a medical provider. This stage could take place in any medical facility or even via virtual care appointments, such as through a telehealth appointment with a doctor, clinic, nurse practitioner, etc. The provider offers treatment, which could range from simple lifestyle-change recommendations and prescription medications to surgery or a referral to a specialist.
4. Recovery/Maintenance
After treatment, the patient moves into either the recovery phase or the disease maintenance phase. During this time, interaction with the provider may still be necessary or frequent. The final phase in the patient journey is the period after treatment has occurred. Some patients will naturally need ongoing care for specific illnesses, while others will move into their routine preventative care plan.
Take a Closer Look at the Value of LEP Patient Journey Mapping
When implemented as a standard of effective healthcare, patient journey mapping offers a wealth of advantages. Want to learn how GLOBO can help your health system create better experiences for LEP patients? Get in touch today.

---
Additional Resources: