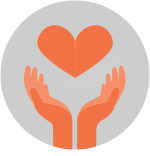 New rules made to protect healthcare patients from provider discrimination will ease the language accessibility difficulties of countless people in the United States. Section 1557 of the Affordable Care Act (ACA) is an anti-discrimination policy that protects patients of federally funded healthcare services. Implemented July 18, a new, stricter policy is now in effect to further prevent discrimination in the healthcare system.
These requirements are far-reaching across healthcare programs. All health programs federally funded by the Department of Health and Human Services (HHS), programs administered by HHS, as well as programs founded by Title I of the ACA are required to comply with the new regulations. These programs include Medicaid, most of Medicare, the federally facilitated marketplace and state-based marketplaces.
The new regulations are vital to ensure that patients understand their individual healthcare systems and are fully conscious of the decisions they must make for themselves and their families. The policy strives to support the core of the patient-provider relationship - meaningful communication.
Patients with disabilities will have improved accessibility on healthcare websites.
Blind and deaf patients are among those who will benefit from the new policy. Many disabled patients struggle with website accessibility, and not just in the healthcare system.
Website accessibility for the disabled has been the focus of recent lawsuit settlements, like Target's six million dollar agreement with a class-action for the disabled. A similar class-action against Netflix settled for nearly one million dollars, and Netflix also agreed to make closed captioning available for all online movies.
Section 1557 states that healthcare providers must offer "meaningful access" to all online customers. Currently, special assistive devices and software are the best ways to help blind and deaf people to use the internet. These technologies can enlarge print, transfer text onto a braille reader, read web content aloud and transcribe audio messages into type.
So what steps build on these existing tools to generate "meaningful access" for disabled individuals? Providers must clearly format their websites with designs that are understandable by the hearing- and visually-impaired and support the capability to enlarge on-screen text. They must also display simplified, text forms of visual media so patients can clearly understand important information. These functions will allow disabled patients to visit their healthcare providers' websites with much greater ease and increase vital connection between provider and patient.
Deaf patients may choose the services they need.
Disabled patients visiting hospitals, health insurance providers and physicians' offices will have improved access to language assistance. A deaf patient now has the choice of assistance he or she feels would best suit his or her needs - like an on-site American Sign Language (ASL) interpreter - unless the provider can supply an equally advantageous form of assistance, or the patient's request heavily encumbers the provider's financial or administrative welfare.
Deaf patients have been in need of language assistance. Estimates count about two million ASL users in the United States today, and language and cultural barriers exist for many of them. Healthcare outreach programs and alerts frequently fail to take on the plight of the deaf community. The ineptitude of healthcare providers to communicate with their deaf patients has consequently led to poor intelligence between both parties. The new policy protects deaf patients from dangerous flaws in communication, levelling the barrier of disability.
Language help is clear and accessible.
As one can imagine, limited English proficiency is also a roadblock in communication between healthcare providers and patients. Language assistance to Limited English Proficient patients is likewise essential - and now required.
The new regulations certify that language assistance is exhibited and available, at no cost to the patients using it. Any written "tagline" stating that support is available must be translated into the top 15 languages spoken by people in the state with limited English proficiency. Patients also have the option of written document translation for critical documents. Oral interpretation, including telephone interpreting in at least 150 languages, is also required from regulated programs and ensures that patients are cognizant of whatever their providers must tell them.
Accordant programs will also provide translations of certain online information. Translations are required in any language spoken by limited English proficiency groups that make up 10 percent or more of the population of the respective program's state. HHS will report which languages and states are applicable for this regulation.
The availability of language services diminishes the issues that can arise from flawed communication, such as misdiagnoses and mistreatment, increased readmission rates and poor patient satisfaction, in turn creating a more efficient healthcare system for both the patient and the provider.