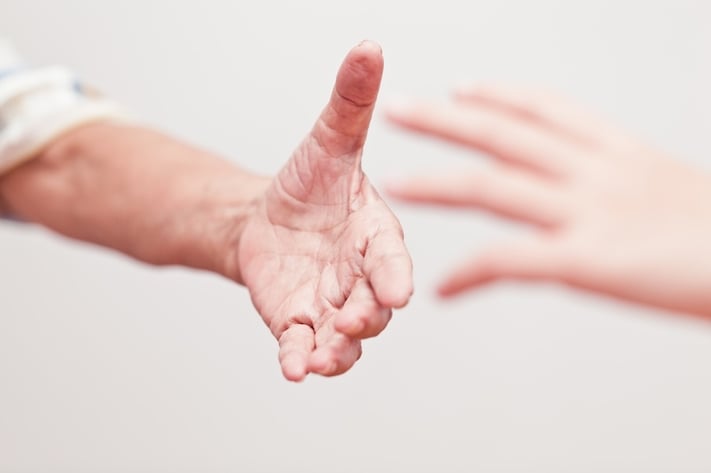 One of the most underrepresented and under-treated populations in our country is the deaf and hard of hearing. Historically, deaf and hard of hearing individuals have faced great disparities in healthcare. Due to cultural and linguistic barriers, they are at high risk for poor health knowledge and inequitable access to medical and behavioral care.
Seeking care for mental health and substance abuse treatment is a difficult endeavor, and it becomes increasingly complicated when a patient experiences a communication barrier.
According to the Journal of the American Board for Family Medicine, deaf and hard of hearing persons are the minority at greatest risk for physician-patient miscommunication. Because of this, Behavioral Health (BH) facilities must foster support systems and processes that ensure effective and proper care for deaf and hard of hearing individuals. Here are the regulations and principles BH sites should be mindful of and implement as they care for deaf and hard of hearing patients.
Understand the protections for deaf and hard of hearing individuals
Deaf and hard of hearing individuals are protected by a number of federal rules and regulations, including the Americans with Disabilities Act of 1990 (ADA), Section 504 of the Rehabilitation Act of 1973 and Section 1557 of the Affordable Care Act (ACA).
| | |
| --- | --- |
| | |
| | The ADA is an "equal opportunity" law for people with disabilities; it is the nation's first comprehensive civil rights law addressing the needs of people with disabilities, prohibiting discrimination in employment, public services, public accommodations and telecommunications. |
| | |
| | Section 504 states that no qualified individual with a disability in the United States shall be excluded from, denied the benefits of, or be subjected to discrimination under any program or activity that either receives Federal financial assistance or is conducted by any Executive agency or the United States Postal Service. |
| | |
| | Section 1557 is the nondiscrimination provision of the ACA. The law prohibits discrimination on the basis of race, color, national origin, sex, age, or disability in certain health programs or activities. This regulation aims to advance equity and reduce health disparities by protecting some of the populations that have been most vulnerable to discrimination in the healthcare context. For individuals with disabilities, the final rule requires covered entities to make all programs and activities provided through electronic and information technology accessible; to ensure the physical accessibility of newly constructed or altered facilities; and to provide appropriate auxiliary aids and services for individuals with disabilities. |
Ensure meaningful access to care
When a deaf or hard of hearing individual is admitted to a BH facility, staff should be aware of, and abide by, a few basic principles:
Do not rely on, or expect, the deaf or hard of hearing patient to write notes back and forth with staff.

A deaf or hard of hearing individual's first language is typically American Sign Language (ASL), and it is not a written language. ASL is a visual language with its own idioms and grammar. Therefore, messages may not be clearly conveyed when written. An example provided by Helen E. Meador, PhD, and Philip Zazove, MD, in their article Healthcare Interactions with Deaf Culture, highlights how written messages between a physician and deaf or hard of hearing patient can lead to misunderstanding:

The physician wrote, "You may need surgery." The patient understood this to mean, "You need surgery in May."

Often, deaf or hard of hearing individuals are not proficient in reading or writing in English; ASL, or other sign language, is their natural language and they communicate by signing.
| | |
| --- | --- |
| | Do not assume the deaf or hard of hearing patient will prefer one method of communication over another. |
| | A deaf or hard of hearing individual will certainly have a preference in how they communicate with a BH facility's staff. That said, healthcare providers should consult with a deaf or hard of hearing patient before recommending a certain auxiliary aid or service; a deaf or hard of hearing individual likely has experience with auxiliary aids and services, and will know which communication method will be most effective. |
Do implement a Language Access Plan, and train staff on it.

BH facilities are encouraged to develop and implement a Language Access Plan (LAP) to ensure they can provide meaningful access to care for all individuals. In essence, an LAP is a documented process outlining how a healthcare provider will provide meaningful access to limited and non-English-speaking individuals. This might include partnering with a language services provider to ensure language support is accessible to staff and patients.

Staff members should have access to, and be trained on, the LAP and any of its accompanying resources. If the BH facility works with a language services provider, the provider should train the facility's staff on accessing language services and any accompanying equipment (e.g., a tablet or computer used for video remote interpreting services).
Support advocacy and action
The National Association of the Deaf's stance to the Mental Health Community and Allied Service Providers continues to ring true: to "acknowledge and emphasize the importance and need for direct communication, sensitivity to cultural affiliation, and sensitivity for the deaf community." The NAD recommends healthcare providers partner with a language services provider to develop processes that ensure culturally and linguistically competent mental health services.
With the proper resources in place, such as a Language Access Plan and a language solutions provider, BH facilities can meet the needs of the deaf and hard of hearing population.