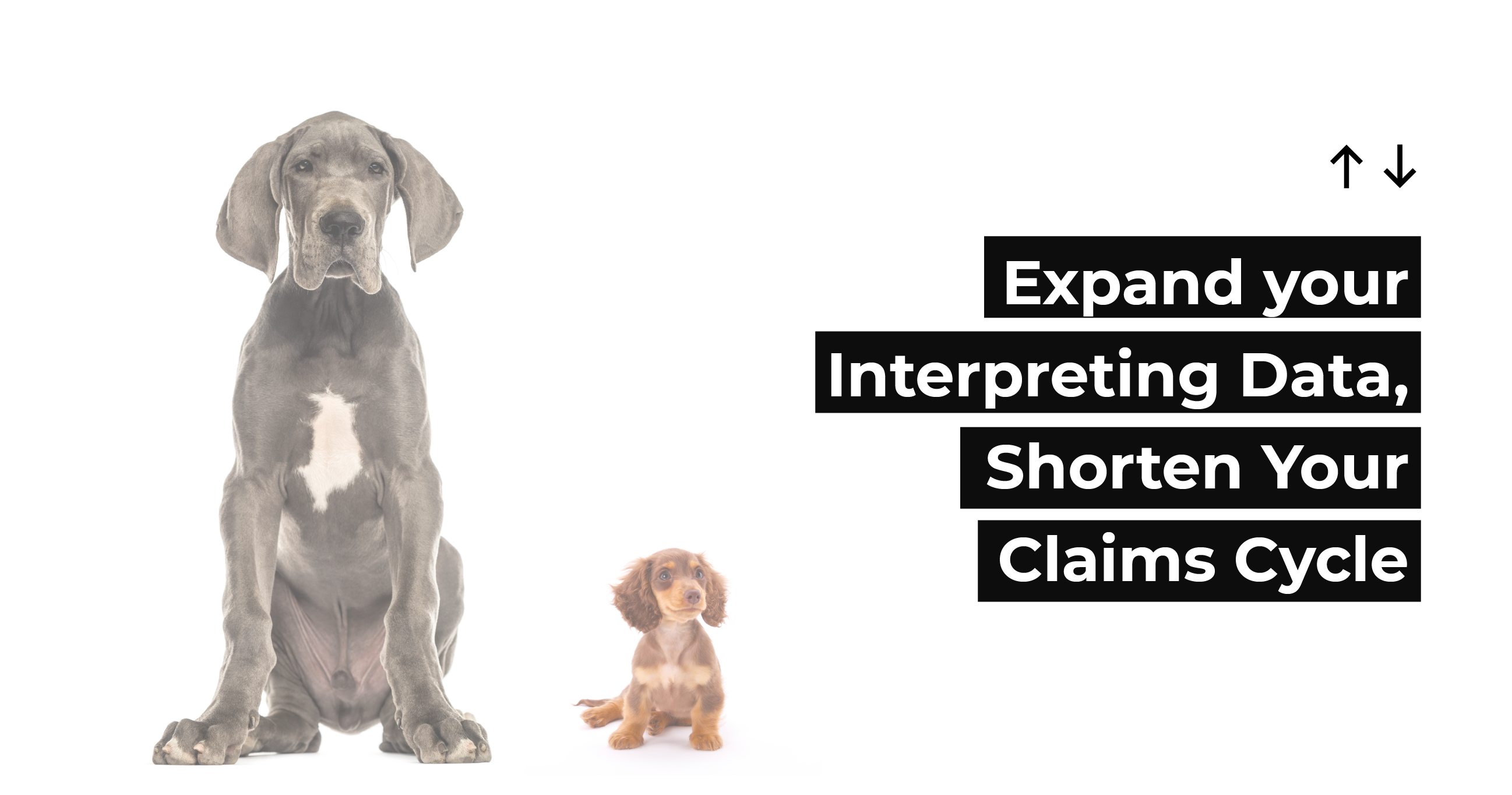 We live in a data-driven world. When it works for us, data guides our processes, sizes our budgets, and informs our decision making.
Insurance companies fixate on data. Rightfully so, as claims managers chew on key data points--usage and service level metrics, for example--in their efforts to streamline the claims cycle, find efficiencies, and boost revenues.
As a claims manager, you should consider exactly how your data is working for you. Ask yourself these three questions:
How do you use the data you've collected during interactions with limited-English-speaking customers?
What is that data telling you?
Where does that data live?
Lack of data on your limited-English-speaking policyholders can spell catastrophe for your claims department's performance indicators; after all, data from limited-English speakers will impact the overall key metrics of your claims department. That's why partnering with a language services provider dedicated to full data transparency is crucial in capturing comprehensive data on your Limited English Proficient* policyholders.

*An individual who is Limited English Proficient is considered to know English "less than very well".


What data should your language services provider be feeding you?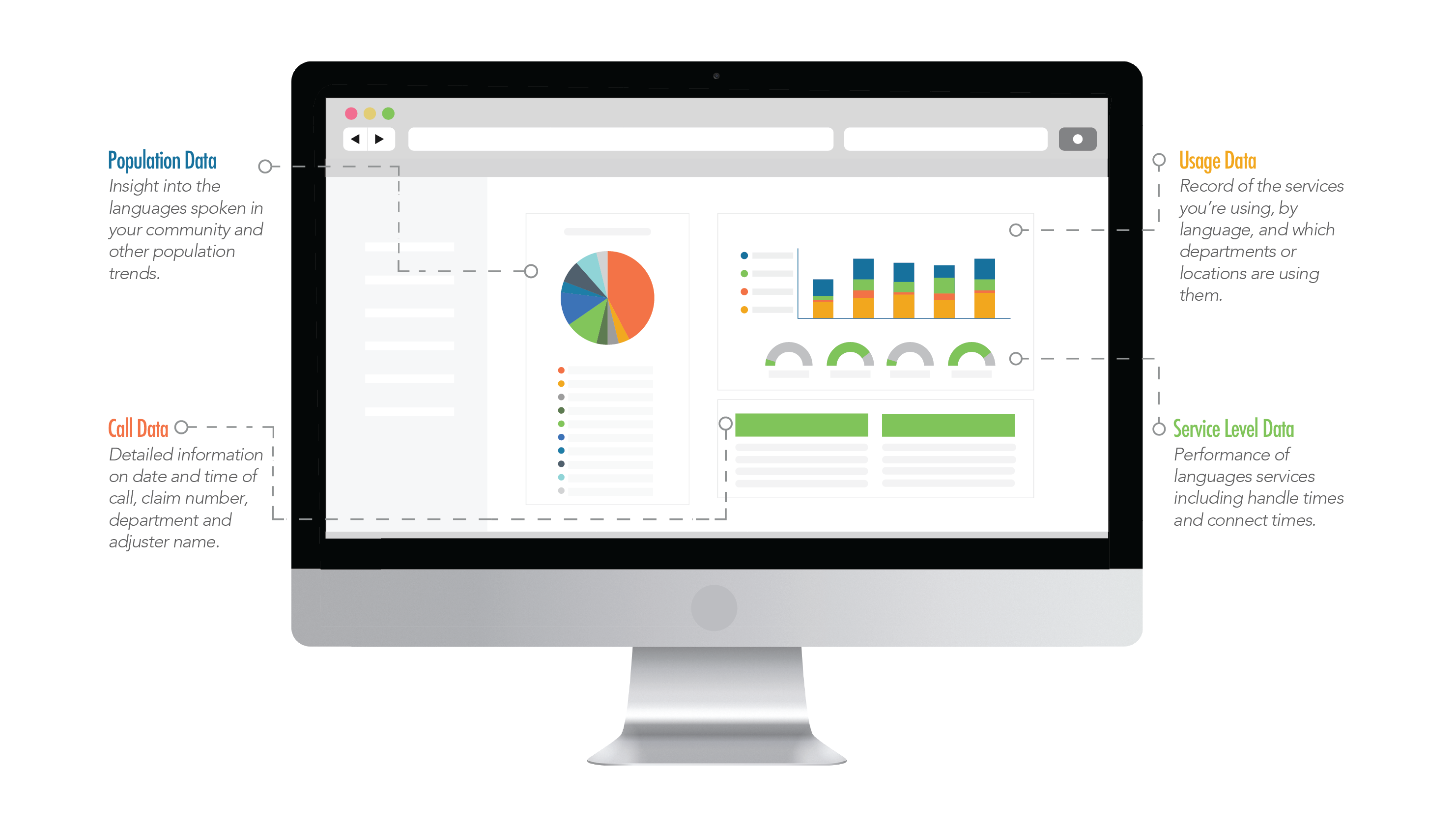 Your language services provider must capture real-time, actionable data from every interaction with limited-English policyholders. Crunching that data will inform the big picture and drive key performance indicators, including policy sales growth, customer satisfaction and average cost per claim.

But what kind of data should you demand?
| | |
| --- | --- |
| | Population Data: Insight into the languages your policyholders and individuals within the community speak. Spot trends and forecast language demand by using population data, which allows adjusters to streamline communication with existing and potential policyholders. Capitalizing on population data can improve resource allocation and promote a more positive customer experience. |
| | |
| --- | --- |
| | Call Data: Detailed information on key call metrics, such as date and time, claim number and file, and adjuster name. Call data provides the necessary transparency to accurately and efficiently allocate cost per claim. Plus, capturing every critical metric, such as claim number and call duration, helps ensure compliance. |
| | |
| --- | --- |
| | Usage Data: A record of what services you're using, broken down by language, and which departments are using them. Usage data provides visibility into the utilization and efficiency of language services, and hands you greater control over managing the claims cycle. |
| | |
| --- | --- |
| | Service Level Data: The basic record of your language services provider's performance (e.g., average handle time and connect times). Claims managers can harness service level data to drive efficiencies and improve the customer experience. Because this data reflects your provider's performance, which ultimately influences claims processing times and costs, it can be used to keep your provider accountable for daily service levels. |
Smart technology is built on data
Your language services provider must offer this essential data to your claims department, in real-time. That means your provider must have the technology to capture, sort, and accurately and cleanly present all of this data, all accessible via customizable dashboards.

Here's the bottom line: Don't accept anything less than a data-obsessed tech and language services provider that stresses enterprise-wide data transparency and accessibility.
Check out our guide below to learn more about smart language services that use innovative technology and actionable data insights
to

reduce costs, shorten claim cycles, improve loss ratios, mitigate risk and increase customer satisfaction.