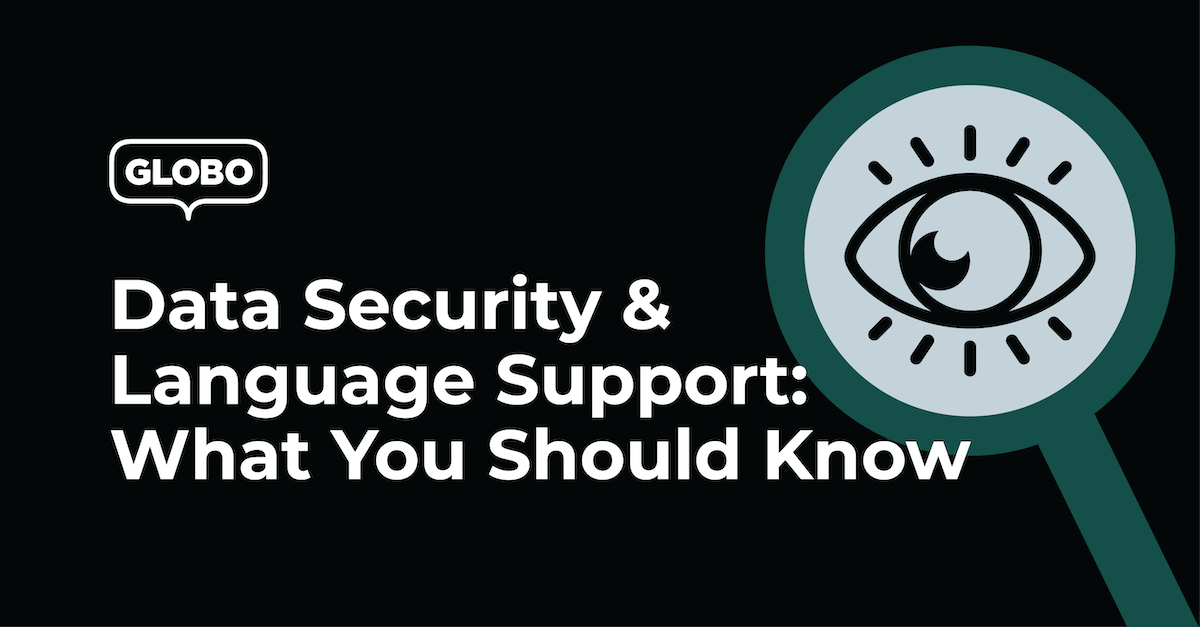 No business is immune from being targeted by hackers and cybercriminals. It's critical that your language support company safeguards the important and private information of customers and patients.
The Role of Data Security in Language Support
There's no shortage of information collected by health systems, insurers, government entities, and other essential services. Whether you deal with financial information, intellectual property, health and medical records, employment information, or anything else in between, your language support provider should be held to high standards to protect peoples' personal data.
Categories of Data: PHI & PII
There are two broad categories of sensitive information that might be the target of hackers or cyber criminals: PHI and PII.
Personal Health Information (PHI) is health-related information about individuals that healthcare providers and insurance companies collect and use in providing their services. This includes any information about health conditions, services diagnoses, treatment or other medical record data. This information is protected under the Health Insurance Portability and Accountability Act (HIPAA).
Personally Identifiable Information (PII) is information that many companies collect, store, and use to sell products and provide services. Some examples of PII include name, address, social security number, driver's license number, biometrics, and credit card numbers.
ISO Certifications (17100, 9001, & 27001)
The International Standards Organization (ISO) publishes standards related to data security and privacy. It is an independent, non-governmental organization that includes 165 different national bodies from various countries. They create voluntary standards that businesses can comply with, and certify companies who meet the standards.
Three important standards for a language services company are the following:
ISO 27001: Best practices and methodologies to implement information security management by protecting the integrity and confidentiality of organizational data. Organizations that adhere to ISO 27001 standards are able to manage the security of assets such as intellectual property, personal information, employee data, financial information and information supplied by third parties.
ISO 9001: Standards for quality management of its products, services and systems that include core principles such as a focus on customer service, continuous improvement, and engagement from high-level executives within an organization.
ISO 17100: This standard provides the specific recommendations and requirements for translation services to protect customer data while delivering the highest quality services. It does not include standards for interpreting services.
What to Look for in a Language Support Partner
Not all language support providers (LSPs) take the same approach to protect information. Before you select your language partner, take a close look at their:
Knowledge of and compliance with privacy laws. LSPs work with customers and patients in many highly sensitive situations, and as such must be in full compliance with all local, state, and national privacy laws.
ISO certifications 9001, 27001, plus 17100 if they provide translation services. Certification from ISO is a voluntary process, so LSPs that are willing to take that step often provide higher quality services.
A secure, cloud-based network. Your language support must be available when you need it, but it also must be secure. The most efficient way to deliver these services is with a cloud-based software platform.
Find Out More About GLOBO's Secure Language Solutions Today
GLOBO holds ISO 27001, ISO 9001, and ISO 17100 certifications. Schedule a demo to learn more about GLOBO's secure and reliable language technology and services.
---
Additional Resources:
Language Data Collection & Patient Safety: A Correlative Look
Tips for Improving Patient Safety for Limited-English Speakers
Three Things to Look for When Procuring Language Support for Your Health System
What is Language Support Data (and Why Does Having it Matter?)