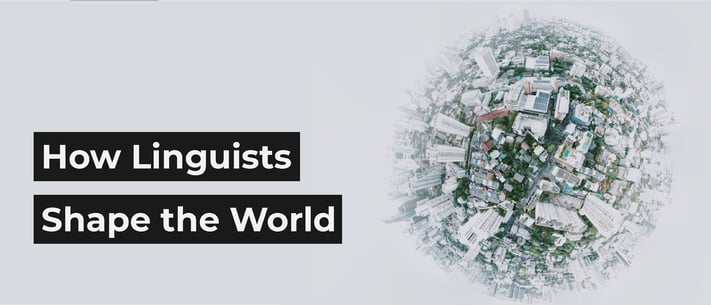 Every day, language professionals around the world work to preserve clarity in public discourse and interpersonal communication. In honor of International Translation Day, we've compiled stories from around the web that explore the profound and varied ways linguists impact our world. Thank you to all linguists who enable us to communicate, no matter what language we speak!
Human Rights
Center for American Progress
"The need for accurate language assistance increases with the importance of the subject, and screenings regarding health, fear of persecution or torture, or vulnerability to trafficking are critical interactions with government agencies. Yet although DHS comes into contact with the broadest range of foreign-language speakers of any federal agency, it lags far behind in providing real-time interpretation for many of the people placed most at risk when their needs are ignored."
https://www.americanprogress.org/issues/immigration/reports/2019/02/20/466144/language-access-life-death-consequences-migrants/
Chicago Tribune
"For three months, Maria Perez went without hot water in the bathroom of her publicly subsidized apartment because of a language barrier with her landlord."
https://www.chicagotribune.com/news/ct-cha-translation-language-access-plan-20190906-76x7dxycbfgj7lodyxxj3ru74m-story.html
Media & Politics
LRN
'"Translating is an art," said Leticia Herrera, vice president of news specials at Telemundo, which is part of the NBCUniversal media company. "When it's so easy for NBC or any other network to go ahead and put together a debate and put it on the air, we have this added pressure of making sure that we translate it perfectly."'
https://www.wlrn.org/post/translating-art-behind-scenes-telemundos-spanish-broadcast-first-miami-debate
Literature
The Guardian
"From Man Booker International winner Olga Tokarczuk to partners Ma Jian and Flora Drew … leading authors and translators discuss the highs and lows of cross-cultural collaboration"
https://www.theguardian.com/books/2019/apr/06/its-a-silent-conversation-authors-and-translators-on-their-unique-relationship
The Atlantic
"In 2018, American literature no longer means literature written by Americans, for Americans, about America. It means literature that, wherever it comes from, whatever nation it describes, American readers recognize as relevant to them, as familiar. Foreign is no longer foreign."
https://www.theatlantic.com/ideas/archive/2018/11/ferrante-knausgaard-translation-rise/575482/
About International Translation Day:
International Translation Day is celebrated once a year on the 30th of September, which is the feast day of Saint Jerome, best known for translating the Bible into Latin in the 4th century. He is also known as the "patron saint of translators." In 1991, the International Federation of Translators' (FIT's) Public Relations Committee officially launched International Translation Day as a holiday to be celebrated internationally and annually.
On this day, linguists are celebrated for their profession. Without translators' and interpreters' continuous contributions, we would be unable to communicate with people around the globe, or even communicate with linguistically diverse individuals within our own nation. Translators and interpreters help us connect with others, whether that be through voice, text or video, every day.