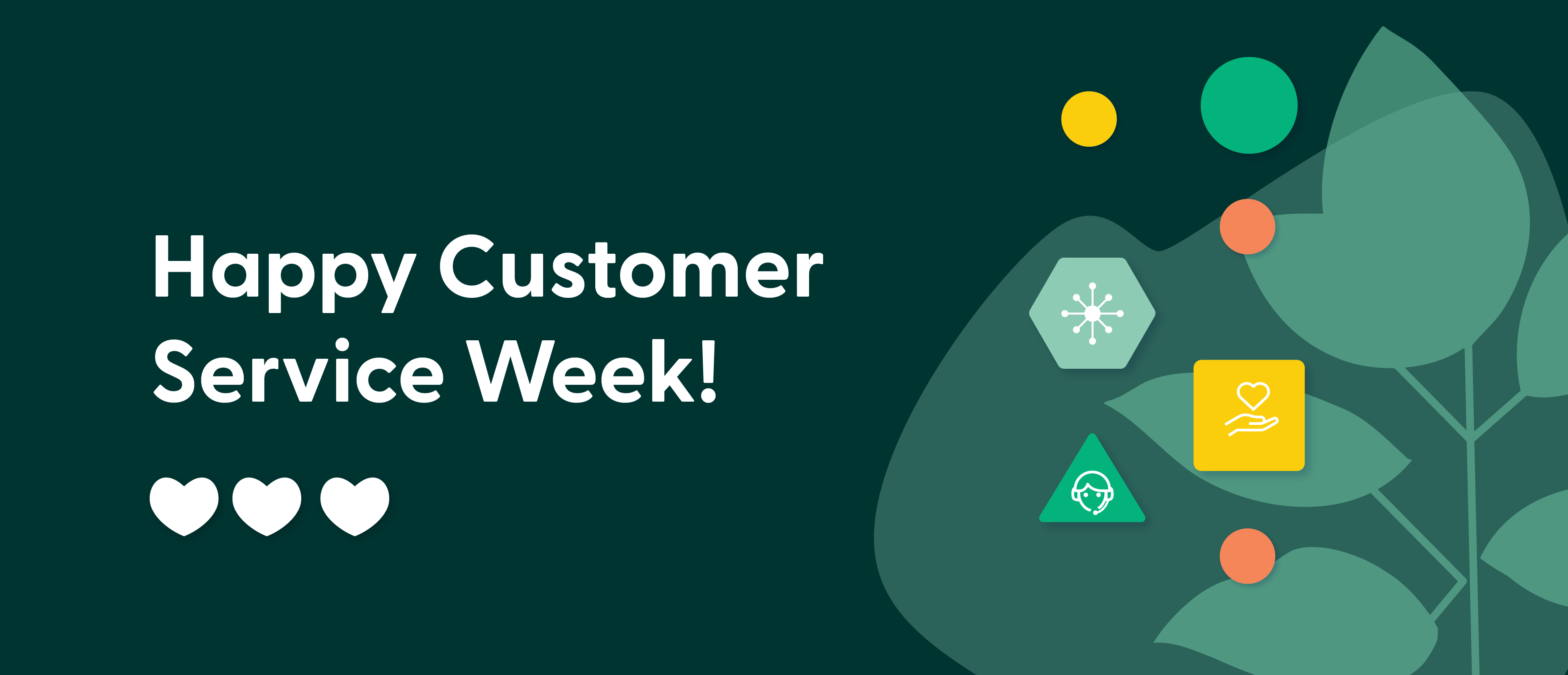 This year, everyone has pivoted. Those on the frontline of customer service have been especially flexible, maintaining excellent customer service while the world - and customer expectations - shift rapidly. It isn't easy!

This means Customer Service Week probably looks a little different for you. With an extra impetus to honor Customer Service teams, plus challenges carrying out the usual celebrations (like gathering, celebrating with food, and other office-celebration staples) it's time to get creative.
At GLOBO this week, (while physically dispersed) we're celebrating our Customer Service Agents and Interpreters who empathically ensure our customers and limited-English speaking end users have the best experience - even under very stressful, emotional, or challenging situations. This is our invitation for you to join us!
Customer Service Week is an opportunity to thank your Customer Service personnel and renew a company-wide vision for Customer Centricity. Ready to get started? Try these three ways to celebrate that don't require gathering:
1. Thank Your Customer Service Agents
Celebrating your Customer Service Agents and others working for your customers everyday is the primary objective for Customer Service Week. Customer Service is a very challenging and equally critical role.
At GLOBO, we created videos thanking our Customer Service Agents and Interpreters for their excellent service and all of their hard work.


A few ideas:
Send Customer Service Personnel a Thank You video, email, or other small gesture
Conduct a Survey to Learn about Your Customer Service Agents' Experiences
Conduct virtual skip level meetings with Customer Service teams
Host a competition for best service-improving idea from your Customer Service Team
2. Generate New Customer Insights
To continually improve the customer experience, start with understanding your current customers' experiences. At GLOBO, we're using this week as an opportunity to run Customer Surveys to better understand how our customers engage with our product and services.
A few ideas:
Conduct Customer Interviews and Publish the Results
Launch a New Customer Survey Inside Your Product
Launch a Customer Effort Score Program
3. Offer Educational Opportunities
It's easy to say we're customer centric, but does everyone share a common vision for what that means? Use this week as an opportunity to offer company-specific trainings and workshops or participate as an organization in webinars, classes, and trainings. It's also a great time to re-circulate personas and other customer insights.
Host a Lunch and Learn with Speakers from Different Departments
Attend a Customer-Centricity Webinar
Re-publish Your Language Access Plan
Do Your Customer Insights Extend to Your Non-English Speaking Customers?
As we work to create increased visibility into customer experiences and sentiment so we can better serve them, it's all too easy to overlook limited-English speaking customers (which is the fastest-growing demographic in the United States!). Need help crafting solutions to understand this demographic? Get in touch to chat with an expert about transcreating surveys, implementing language feedback, and other solutions, today.