Healthcare workers are everyday heroes.
In honor of National Hospital Week, we're taking a look at the history behind the holiday that honors our healthcare heroes.
Initially established on May 12th, Florence Nightingale's birthday, National Hospital Week began as just a single day in 1921.
During the Crimean War, Nightingale took it upon herself to nurse wounded soldiers. She began to advocate for nursing as a respected profession and started training other women in the practice. Nightingale went on to publish over 200 books and informational pamphlets on nursing, revolutionizing the way hospitals were run. She is often cited as the founder of modern nursing.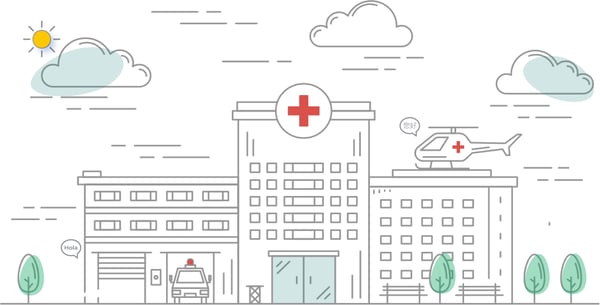 It wasn't until 1953 that the holiday was extended to a week-long event so that hospitals could plan and implement extensive public information programs. Now sponsored by the American Hospital Association, National Hospital Week "provides an opportunity to recognize employee achievements, to educate the community about the services hospitals offer, and to keep the public up to date on technological advances in the healthcare field.
This week and every week, we recognize the unwavering dedication of healthcare workers.
From May 10-16, we invite you to celebrate National Hospital Week by recognizing and celebrating hospitals, health systems, and the people who work for them.
On behalf of everyone at GLOBO, thank you for your service.
---
About GLOBO
GLOBO helps organizations achieve language management zen. With GLOBO, Telephone Interpreting, Video Remote Interpreting, On-Demand Text Translation, Document Translation and more live in one place. Gain unprecedented visibility into usage and trends. Communicate in over 250 languages. Start the conversation today to see how GLOBO can help.