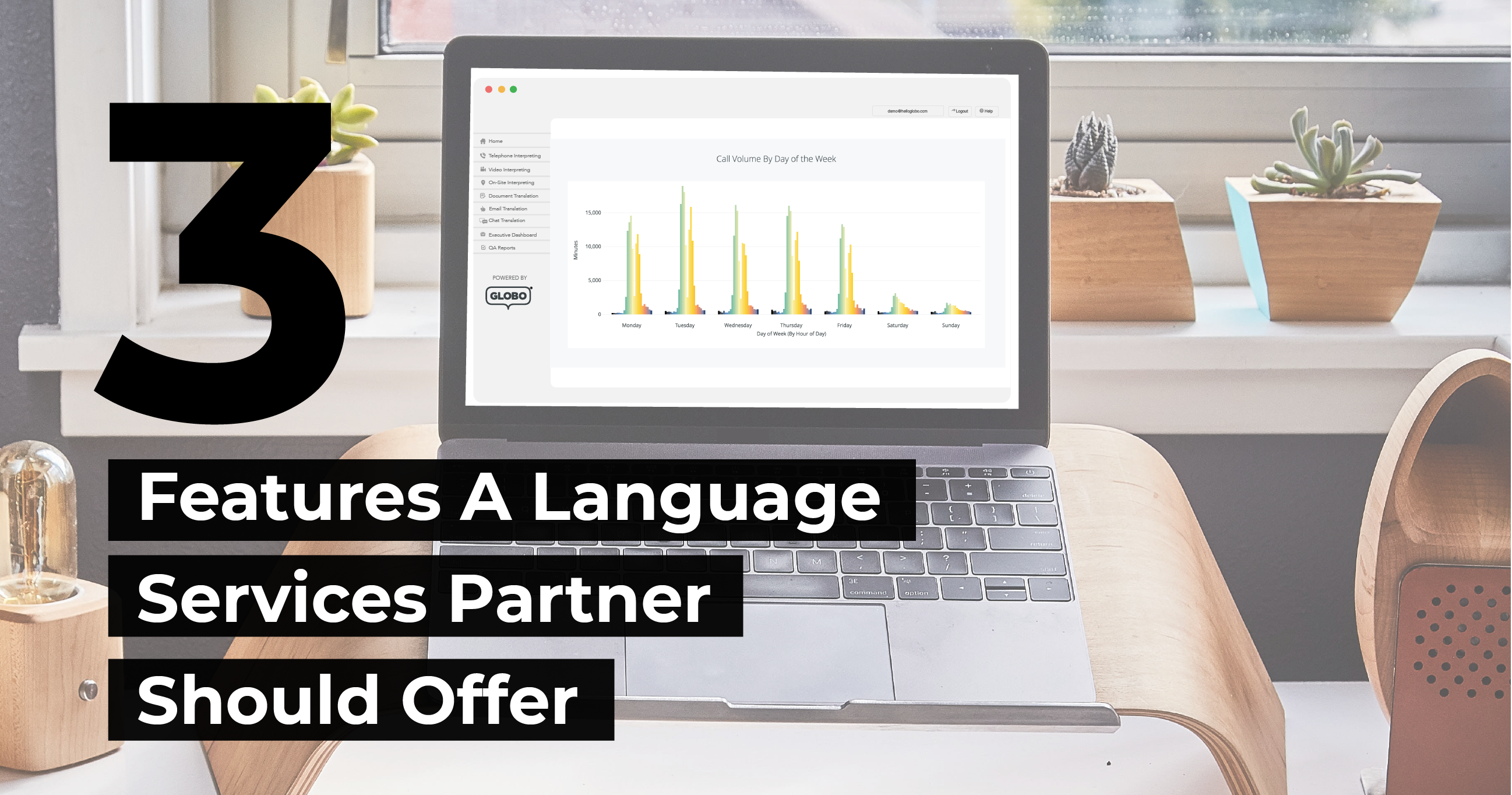 In his March 2016 article, Baker Johnson shares 3 tips for Outstanding Omnichannel Service while moving to a more customer-centric model:
Do Your Research. Analyze your customers.
Roll Out New Channels One at a Time.
Implement the Right Tools and Technologies to Make Customer Service and Support on Multiple Channels Both Simple and Manageable.
We could not agree more.
As you do your research and analyze your customers, here is one thing you are likely to find: there are millions of limited-English speakers living in the U.S. today, which means it's likely your contact center interacts with limited-English speakers daily. In order to implement language support that is both simple and manageable, you need a language services partner that enables omnichannel communication between your agents and limited-English customers, while serving up real-time data that tracks your critical KPIs, like Customer Satisfaction (CSAT) and First Contact Resolution (FCR).
So how do you know which language services provider is right for you? Here are three features a language services provider should offer your omnichannel contact center.
An omnichannel language services platform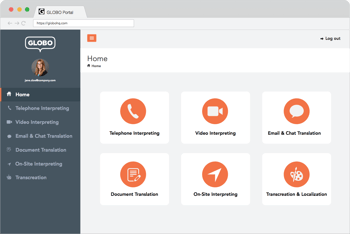 What does language services bliss look like? Everything under one roof. Think of it like a gateway to efficiency, as your provider's platform should make ordering, managing, and tracking language services--like telephone interpreting or chat translation--easy.
Your provider should publish all language services data in real-time. But there's no need to worry, if this is done effectively, you won't be crushed under piles of unstructured data--your provider should simplify and visualize data in easy-to-navigate dashboards and customizable reports.
Plenty of population data
High customer satisfaction and First Contact Resolution are your bread and butter, and both rely on effective communication. Population data highlights the languages predominantly spoken in the communities you service. Armed with these insights, you can ensure you have adequate language support in place so agents are prepared to handle every incoming request. This preparation will lead to seamless communication with your entire customer base.
You'll see an increase in satisfaction metrics when your limited-English customers can effectively communicate with your agents. This communication is critical to a company's bottom line--customer retention is more cost-effective than customer acquisition.
Real-time service level data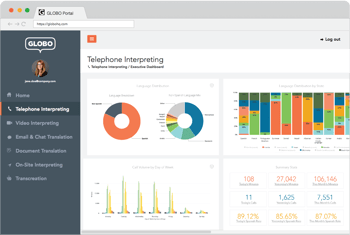 You track your contact center's First Call Resolution because this metric directly impacts your customers' satisfaction. You also track Average Handle Time (AHT), because it affects your bottom line. You're serious about these data points--your language services provider should be, too. After all, customers may not be privy to how your contact center defines satisfaction, but they can certainly feel it.
To drive down handle times and minimize costs, your provider's platform must connect agents and limited-English callers with qualified linguists in seconds. The provider must be transparent about their performance, and visualize KPIs on easily digestible dashboards in real time. But it's not just about transparency--performance matters. Your provider should constantly iterate to improve these metrics. (Here's a hint: AHT for calls that require an interpreter should be less than 2x the AHT for calls that do not.)
More data for your contact center
There's more actionable language services data that can impact your contact center's operations, growth and bottom line.