Recording of a live webinar hosted by GLOBO with Dr. Christina Cordero of The Joint Commission on June 19th, 2020. Watch to learn how to keep patient-centered communication at the forefront of care in the changing healthcare landscape.
In this webinar, we discuss:
| | |
| --- | --- |
| | Patient-centered communication standards in the changing healthcare landscape |
| | How access to language support can improve the patient experience and aid in better outcomes |
| | How GLOBO helps health systems transition to patient-centered care for LEP patients |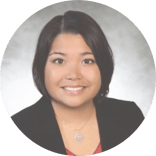 Patient Centered Communication Standards
Dr. Christina Cordero
Project Director, The Joint Commission
Christina Cordero is a Project Director in the Department of Standards and Survey Methods, Division of Healthcare Quality Evaluation at The Joint Commission.
Dr. Cordero is focused on standards development projects for the hospital and laboratory accreditation programs. She developed the patient-centered communication standards and The Joint Commission monograph Advancing Effective Communication, Cultural Competence, and Patient- and Family-Centered Care: A Roadmap for Hospitals. Dr. Cordero has also provided research and technical support to The Joint Commission's Hospitals, Language, and Culture: A Snapshot of the Nation study, and she is a contributing author of One Size Does Not Fit All: Meeting the Health Care Needs of Diverse Populations.
Prior to joining The Joint Commission, Dr. Cordero conducted basic science and public health research at Northwestern University's Feinberg School of Medicine.

Dr. Cordero earned her Doctor of Philosophy in Immunology and Microbial Pathogenesis, and her Master of Public Health degrees from Northwestern University, Chicago, IL.