Take Your Healthcare System to the Next Level with Unified Language Support
When a healthcare facility is dealing with outdated language technology and disconnected communication tools, money is wasted: On staffing inefficiencies, miscommunications, medical errors, misdiagnoses and readmissions.
These lackluster communication tools are not effective for doctors and nurses, are unpleasant for administrators and are certainly not fun for patients.
But, the technology is out there to update and unify your language services and get communication flowing seamlessly throughout your entire healthcare system.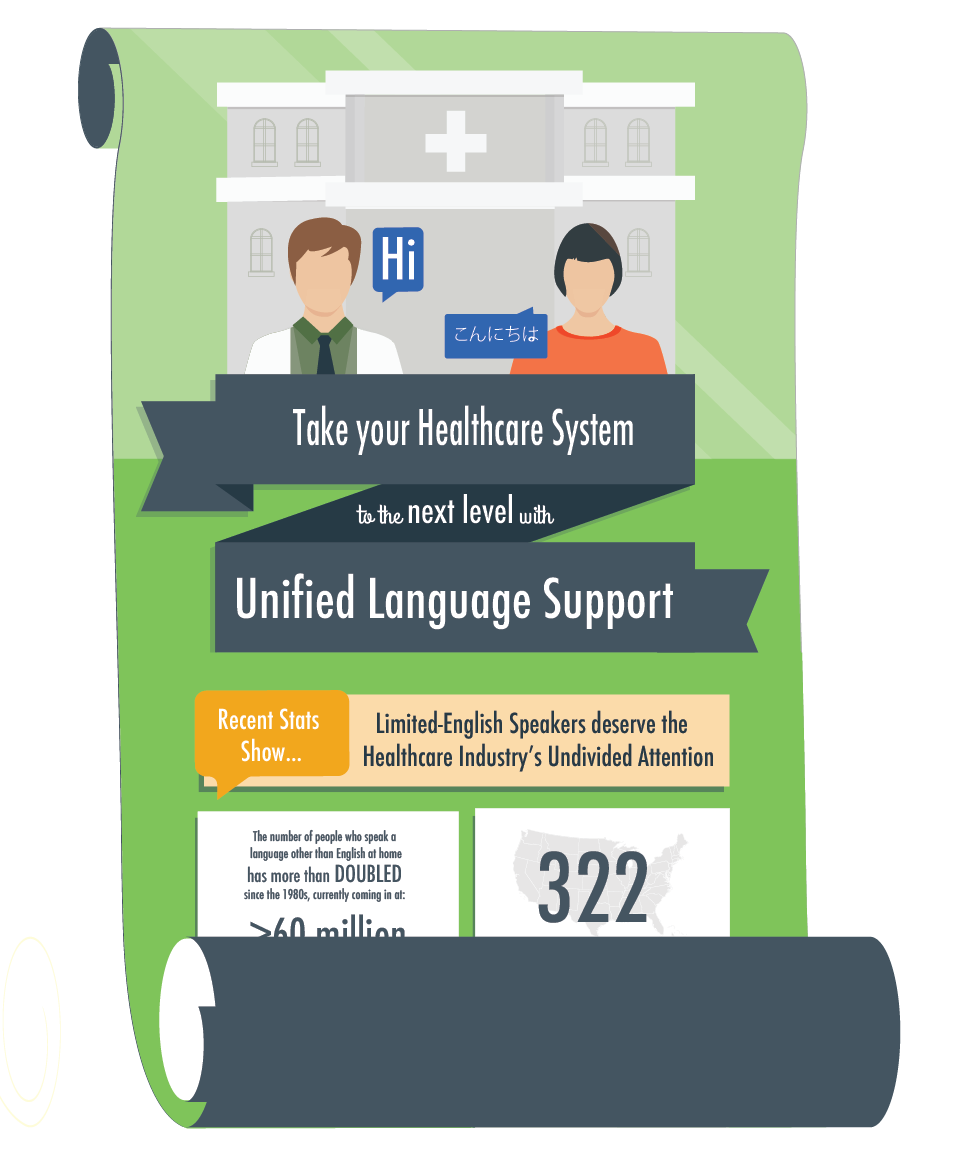 Check out our infographic to visualize what unified language support could mean for your facility:
How it connects: your people, your departments, your channels
How it improves: medical outcomes, compliance, readmission rates, patient satisfaction
How it supports: your staff and your patients
Complete the form to get your free infographic sent straight to your inbox, and start visualizing a more unified way to communicate.