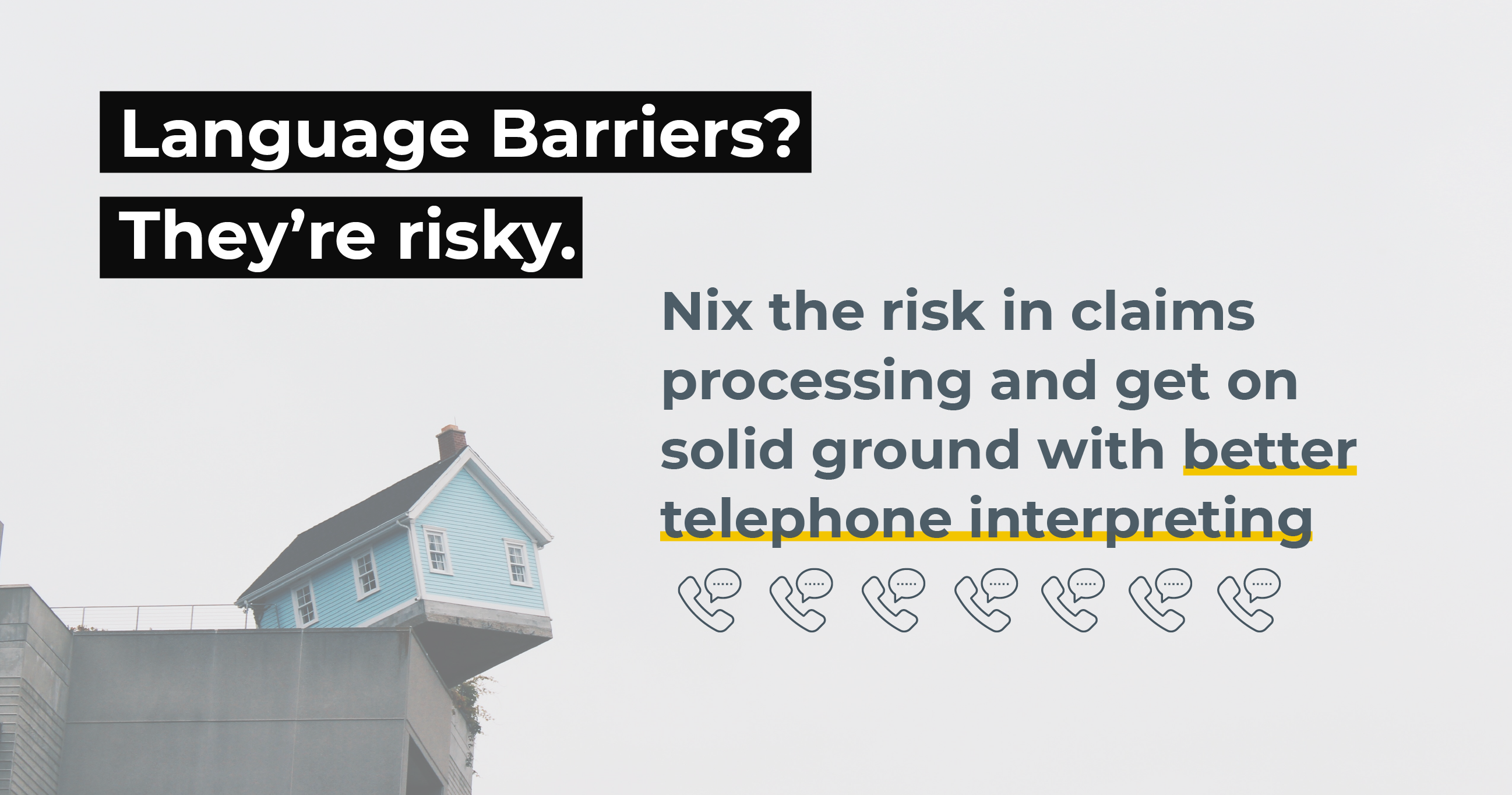 When your insurance business depends on properly handled claims, you've got to be conscientious of communication barriers. These barriers will throw some nasty wrenches in your processes.


The language barrier isn't just a "communication thing." It's an everything thing, threatening aspects of your business that you may not have anticipated – converting unsuccessful interactions into mishandled claims, inflated overhead, poor reputation and scant customer retention.


That serious possibility is now a serious reality – becoming more so every single day, in fact, due to the 61.8 million (and growing) Americans speaking a language other than English at home. So the odds are undeniable: Your business likely has policyholders who don't speak English well enough to communicate effectively with your call center agents and claims adjusters.
(And if you haven't seen it, it'll happen tomorrow. Or the next day. Or it's already happening and you're just not aware – which begs the question, how are your agents and adjusters handling these fragile situations?)