Download the Whitepaper
Protect and Serve in Every Language
While law enforcement agencies have faced requirements regarding providing language access in the past, recent investigations have uncovered problematic situations due to inadequate language support for limited-English speaking individuals.
The Language Access Law Enforcement Initiative is an effort by the United States Justice Department to ensure all limited-English proficient communities have access to the right levels of language support when interacting with law enforcement officials.
This whitepaper is designed to help you:
Better understand the Language Access Law Enforcement Initiative

Explore why language access is important during law enforcement interactions

Discover the different types of language support and when it's best to use each modality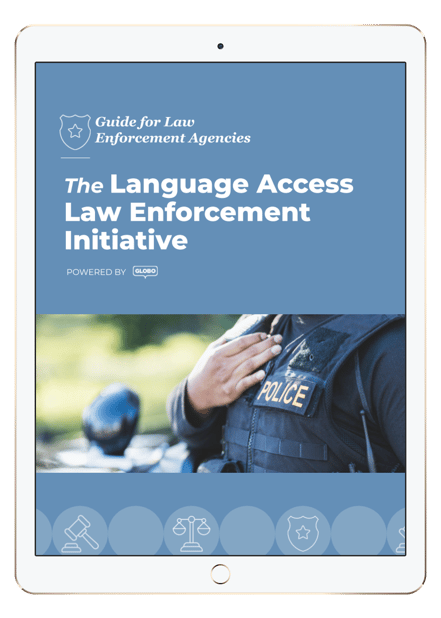 Ready to get on board with the DoJ Language Access Initiative?
Download our free guide: